---
Career Training USA Alumni
---
What are they doing now?
"I went back to School in France and successfully achieved my 3rd year of Engineering School. I hope this experience will help me get the internship I want in the same industry in France as I now have more professional experience and international experience than my schoolmates."
—Nolwenn D., France
My internship on Shakespeare in the Park in New York allowed me to work with so many different production departments and boost my confidence considerably. After the internship, I returned to the UK and completed my BA degree in Stage Management and Technical Theatre. Since then I have been out on tour with Welsh National Opera as a Touring Stage Electrician and I am currently working in London as a Stage Technician at Opera Holland Park. Many doors have been opened thanks to my internship and I can't wait to see what happens next!

Ryan V., United Kingdom
"On returning to Ghana, I have been working with Ghana Water Company (the national utility company). I have designed, coordinated and supervised the successful relocation of water transmission pipelines within the central business district of Kumasi (the second largest city in Ghana). The lessons I learnt from the City of Racine Water System and Public Health Department gave me the exposure to properly plan relocation projects and coordinate pipe repairs to minimize the down time experienced by our customers."
—Kwabena B., Ghana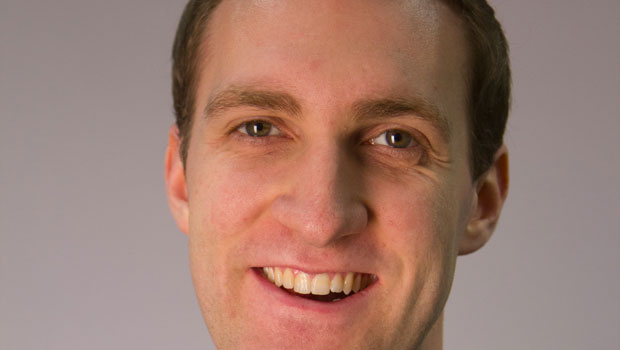 After I finished my internship in the U.S., I started to work at the startup Ampido that does car parking sharing. I work there as an Marketing Manager and my internship helps me a lot to communicate with people, especially in English. I also started studying my Master in the field of Digital Business Management. Most of the exams are in English and my six months in America is a big advantage and helps me a lot.

Jan S., Germany

"When I got back to France I went back to school for my last semester. 7 months later I just flew back to L.A for a new 6-month internship that will conclude my college years and hopefully help me get my Master's degree at the end of it."
—Jessica L., France
During my six-month stay in Andover, MA, I studied the FDA regulations on medical devices and successfully compiled and submitted an medical device application to the FDA. This application got approved without any question from the FDA one month after I returned to my home country.

In addition to the professional knowledge in the medical industry, I learned how to work in an American team and how to cooperate with American colleagues. The culture of freedom attracted me a lot and influenced my personality.

Xin Q., China
"Since I've participated in the InterExchange career program in January 2015, I've successfully completed my internship at Lundbeck research US in Paramus, NJ and received the highest mark (A+). I've also started a masters in neurosciences at Université de Montréal in Québec city in the fall 2015. After my finishing my first year, I applied in medical school all over the Québec province and I got accepted at Université de Montréal for the fall 2016! This as been such an incredible journey from the time that I registered with InterExchange to soon entering medschool! I'm so grateful for all the people who supported me throughout this journey including people from InterExchange who helped me completed my VISA application when I desperately needed help!"
—Mona O., Canada
First of all, from a personal point of view my English level improved significantly and the confidence in myself did too. On the professional side, I've learned so many skills thanks to my manager that I don't know where to start from! But the most important one is that I learned how to find a problem, its variables and how to find a solution and the strategy to get there, also with a team work.

Giorgia P., Italy
I am now working in a French travel company, organizing journeys on high speed trains for groups throughout Europe… [I] reached my goal that I had in mind since I began my tourism studies: speaking and working in English everyday, dealing with varied situations for customers in a foreign language.

Anemone L., Belgium
After finishing the internship I got pretty soon a new part time job. It was an advantage that I improved my english and had this experience of the internship. Furthermore I made some friendships which still last, we meet from time to time and travel together.

Vanessa L., Germany
I graduated from my undergraduate studies in architecture and I'm currently undergoing my masters studies in project management. I'm also working in a multinational consulting firm called IDOM, which specializes in consulting, engineering and architecture, coordinating architecture projects.

Juliana V., Colombia
"Since graduating I have been hired on to an exclusive management rotational program in Canada's largest telecommunications company. I have worked on projects that are expected to reduce over $2M annually in Technician costs and capture an additional $20M+ in revenues from reduced churn rate and NPS benefit."
—Austin S., Canada
After my experience with InterExchange, I decided to go back to law school and then I earned an LL.M. in International Law in Boston. I am currently working as an international legal consultant in a law firm.

Manuel P., Mexico
Due to this internship, I was able to graduate as a Bachelor of Business Administration in International Business and Management Studies in 2015. It also helped me to be more open and self-assured in speaking English. I was able to establish lifelong friendships and extend my connections to important business people."

Christina A., Germany
"InterExchange Career Training USA was the bridge through which it was possible for me to upgrade my professional skills while pursuing a new and delightful life experience!"
—Ramy S., Lebanon
One month after the completion of my internship in the USA, I've founded a company that deals with the development of electrical circuits and firmware. At the same time I also started working on my bachelor thesis at the Fraunhofer IISB in Erlangen, Germany. Since now we finished several projects for many different companies and have two employees. In the next few weeks I will start with my master thesis in electrical engineering again at the Fraunhofer IISB in Erlangen, Germany… The time in the US improved my language a lot and helped me to discuss with customers or write documents.

Fabian B., Germany
Currently I am about to finish my Masters next year. I get more job interviews and I also got more communicative since my internship in the USA. I still think it was one of my bests decisions which I took in my life!

Martin J., Germany
After finishing my internship at a Dutch news broadcaster's New York City bureau and participating in the InterExchange program, I was able to get another internship at the major Dutch public news organization NOS in the Netherlands. Currently, I'm working for one of the Netherlands' leading newspapers and finishing my Master's degree in American Studies. Next to that, I'm mainly exploring the joys of travelling."
—Coen N., Netherlands
I am now working on a passenger cruise ship as a cook.

Karen Grace N., Phillipines
"Being selected at neoma BS in global business master program to study in Canada and South Korea."
—Arthur W., France
---
I co-founded a start-up which got funded by U.S. investment fund!

Matija S., Croatia
"My InterExchange Career Intern program in the USA was a priceless industry experience in which I learned professional skills that helped me complete my final year studies at university, but also improved my employability with gaining international work experience. Living abroad is full off new opportunities and I joined an athletics club so I was able to travel to compete at events around the USA and carried on competing when I returned back to the UK."
—Anthony M., U.K.
Since I gratuated after my architecture internship in New York I did not have any difficulties finding a job, because firms were interested in this experience. It also was a great personal experience to live in one of the greatest cities in the world and to manage daily life there.

Esther S., Netherlands
After an amazing six-month New York City experience, I started a challenging job within an international oil & gas company.

Lars S., Netherlands
"I got to know about the cultural exposure. I got a promotion after I completed the InterExchange program. Now I have a clear idea how to handle international guests."
—Sujoy C., India
I started my own project after finishing my experience abroad. It has been a long and enriched process.

Samanta L., Argentina
---
After finishing my InterExchange Career program, I have been working in an Interior Design firm in the design department. My main role is to develop retail/office new work and renovations mostly for the financial sector such as BBVA, Helm, HSBC.

Daniel G., Colombia
"Thanks to my participation in InterExchange Career Training USA I can finally say that I am fluent in English! I improved my professional as well as my personal skills. I went to Dallas, Texas and it was an amazing experience. I did this internship after my second year of Bachelor and now I am on the second year of MBA ending my studies in June! This internship helped me a lot, it was my best experience ever, I only have amazing memories and I thank InterExchange again for that!"
—Suzanne P., France
I achieved my bachelor degree and I am about to finish my masters degree in industrial engineering.

Patrick W., Germany
"After my internship at QB3-UC Berkeley, I had the opportunity to do another 20-week internship at Holland Bloorview Kids Rehabilitation Hospital in Toronto, Canada. This was a pivotal point of my career as it led to my Masters project at Flinders University, Adelaide. I completed my Masters project in 2014 and was awarded the University Medal. I am now working as a Research Assistant at the Medical Device Research Institute, Flinders University, Adelaide. My internship at UC-Berkeley was definitely a career boost and has unlocked more opportunities for me."
—Harshita K., India
I got amazing experience in my professional field. Was working in amazing company in downtown of New York. Also I improved my English language skills. I became more professional and technically competent, this program helped me find a better job.

Dmitry B., Russia