---
Three Questions for Mike Pompeo about Exchange Visitor Programs
---
2 minutes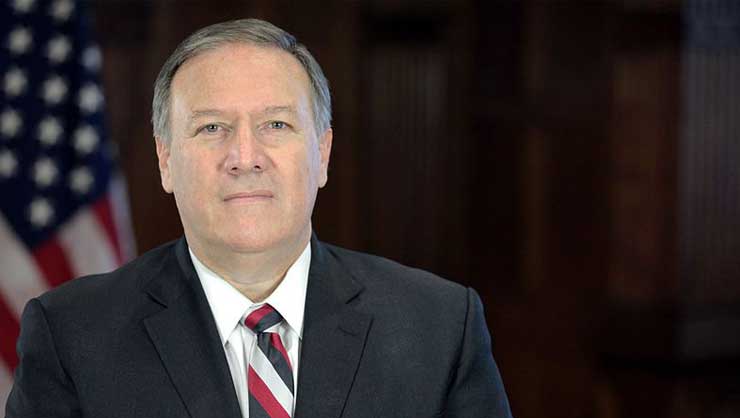 As Mike Pompeo heads into his confirmation hearing to be the next Secretary of State, the Senators on the Foreign Relations Committee are prepped to grill him on a vast range of topics.
I thought about what international exchange-related questions I'd ask him if given the chance. Here are my top three:
Question 1
Department of State J-1 visa exchange programs – like Summer Work Travel, Au Pair, Camp Counselor, Intern, and Trainee – allow the Department to bring thousands of international students and young professionals to experience the U.S. at no cost to the taxpayer. There are 6.5 million J-1 alumni just since 2000, and 9 out of 10 report a more positive view of our country. The diplomatic ripple effect of this kind of engagement is tremendous.
These programs also greatly benefit American businesses, summer camps, and working families. Summer Work Travel participants alone contributed $509 million to the U.S. economy in 2016.
It's clear to me that J-1 exchange programs are good for our country, and great for the American people. How will you strengthen and expand the J-1 Exchange Visitor Program?
Question 2
Each year, Kansas hosts more than 10,000 international students, who contributed $261 million to the Kansas economy last year. Almost 3,000 of those students and $56 million of that impact is in the 4th district, which you represented as a Congressman.
As a whole, international students contribute nearly $40 billion to the U.S. economy.
How will you work to increase the number of international students coming to the U.S., a boon to our economy and vital to communicating American values around the globe?
Question 3
In the Army, you served on the frontline of West Germany before the fall of the Berlin Wall. When the Wall came down, young students from former Soviet countries began coming on Department of State exchange programs in large numbers, eager to travel and experience America. U.S. diplomats in former Soviet countries consistently say that exchange programs are their most effective foreign policy tool.
The State Department has many exchange programs that help us target countries key to U.S. foreign policy. For example:
The J-1 Exchange Visitor Program brings to the U.S. students and young professionals from former Soviet countries and from Russia, Turkey, China, and Brazil (to name only a few);
The Youth Exchange and Study (YES) Program brings high school students from majority-Muslim countries to live with American families; and
The National Security Language Initiative (NSLI-Y) creates opportunities for young Americans to learn Chinese, Russian, Arabic, and other languages critical to U.S. national security.
How will exchange programs like these fit into the diplomatic engagement you will undertake as Secretary of State?
I look forward to your responses, Director Pompeo.
Mark Overmann
After studying in France and teaching in China, Mark was hooked on cultural exchange. He's worked in the field of international education and exchange for 15 years, and is InterExchange's Vice President of External Affairs.