---
3 Reasons to Volunteer in NYC
---
1 minute
Gain Experience
What do you want to do in life? Whatever you want to do in life–become a teacher, a doctor, etc there are volunteer opportunities that will allow you to begin gaining experience in that field and to add to your resume.
Become a Part of the Community & Make Friends
Really get to know American life through volunteering. You will meet a wide range of fellow volunteers and contribute to helping the community you now call home.
Learn Things
Volunteering can help you learn a variety of new skills—public speaking, marketing, sewing, cooking and more.
It is important that you enjoy your volunteer experience so before you sign up for any position make sure that you fully understand the commitment. Be sure to ask questions and understand what your job will be before signing up. Also remember your childcare duties always come first! Volunteer schedules can not conflict with your job as an Au Pair.
One of the most popular agencies in NYC to volunteer through is New York Cares. After attending one hour long orientation session you are free to pick and choose volunteer projects from their website that work with your schedule and interests. Time commitments range from a one time afternoon project to a weekly year long project.
Visit their website for more information and to sign up today!
Joanna Lehmann
Joanna was the InterExchange Au Pair USA Orientation Manager from 2006 until 2011. In this role, Joanna had the pleasure of welcoming thousands of au pairs to the United States and assisting host families with their year. Joanna then served as the Local Coordinator for Brooklyn, New York from 2011 until 2015. Joanna greately values cultural exchange and the positive impact it has on all those involved. She has spent many years working and traveling throughout Eurpoe, Asia, Africa, and Australia. She has worked as an au pair in Italy and Egypt.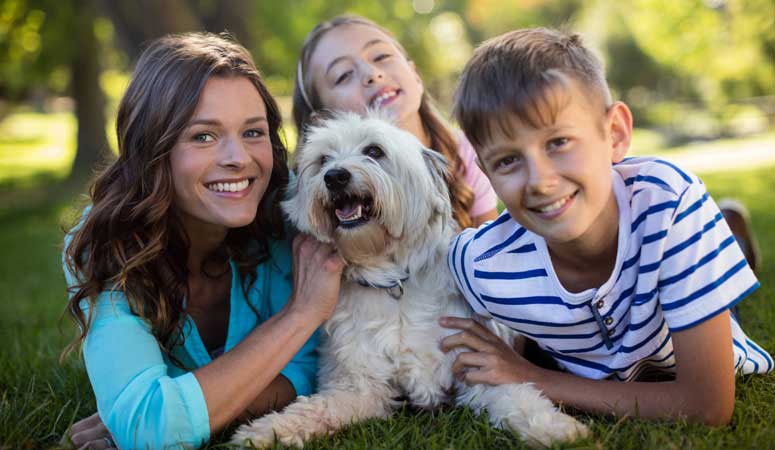 Experience life in the U.S. while living with a welcoming American family.
Sign Up
Learn More
Call Us