---
Food Safety
---
1 minute
Au Pairs: Prevent Food Poisoning
Avoid cross-contamination by washing all cutting surfaces, utensils and counters after they come into contact with raw meat and before preparing a new food on/with them.

Thaw all frozen foods in the refrigerator instead of at room temperature.

Refrigerate leftover; do not leave foods out at room temperature for more than two hours.

Thoroughly cook food to kill all bacteria. Consider a meat thermometer to guarantee proper cooking temperatures.

Wash dishcloths & sponges in hot water & soap after using them to clean up after raw meat.

Wash all fruits & vegetables before serving.

Teach Your Children: Wash Their Hands

Always wash their hands before they eat. Proper hand washing time is 20-30 seconds (the amount of time it takes to sing the Happy Birthday song twice).
Au Pairs: Prevent Choking
Never let children run, cry or play with candy or gum in their mouths.

Do not give children under the age of 4 any smooth hard foods that can block the windpipe—popcorn, hard candy, nuts, raw carrot pieces, etc.

Always stay with your children while they are eating.

Never force young children to eat.
Joanna Lehmann
Joanna was the InterExchange Au Pair USA Orientation Manager from 2006 until 2011. In this role, Joanna had the pleasure of welcoming thousands of au pairs to the United States and assisting host families with their year. Joanna then served as the Local Coordinator for Brooklyn, New York from 2011 until 2015. Joanna greately values cultural exchange and the positive impact it has on all those involved. She has spent many years working and traveling throughout Eurpoe, Asia, Africa, and Australia. She has worked as an au pair in Italy and Egypt.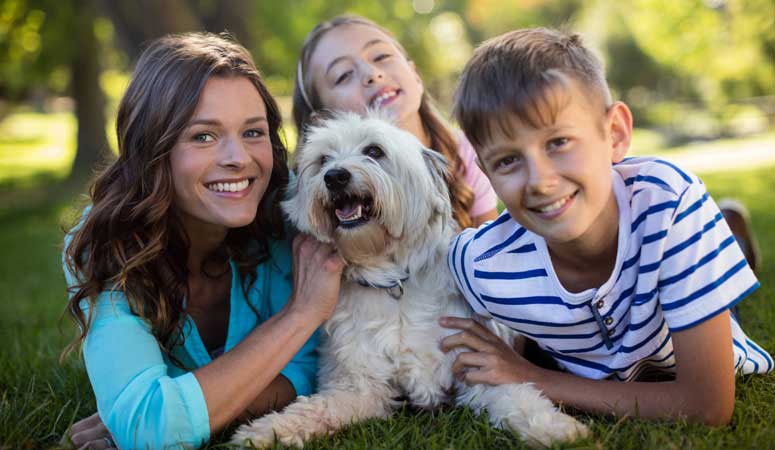 Experience life in the U.S. while living with a welcoming American family.
Sign Up
Learn More
Call Us