---
Au Pair 101! Our new posts by a former au pair to help you get ready for your year in the U.S.!
---
2 minutes
by Joana Stueber, Intern at InterExchange Au Pair USA
Presents for your host family
Before you start your year as an au pair in the U.S., you have to get prepare! You will need to decide which clothes and personal belongings to take in your 2-3 suitcases (they fill up fast!). As a former au pair, I also think it is important to bring some things from home that you can share with your host family. These little gifts will introduce them to your culture a little bit, as well as help you connect to your new host family.
Here are a few ideas:
Food (e.g. nice tea, Chocolate, …); Culturally-representative food (e.g. Canada: Maple syrup, Italy: Pasta, Germany: Gummibaers, …)
Music and cds (e.g. music from an artist from your country, …)
Clothing from your home country (when you are from Paris, for example, a t-shirt with the Eiffel Tower on it; when you are from Brazil, a t-shirt from the national soccer team)
Magazines from your home country (great to share with when your host children are already teenagers)
Postcards from your home country
Books about your home town
Board games for the kids
Another great idea is to make a personal scrap book to share with your host family and to keep with you. Fill it with notes and pictures of you family, your friends and your hometown; pictures when you where a child' you could also include a map from your home country! This is a nice way to connect with the children at the beginning of your year, as you can show them pictures where you are from and what your hometown looks like. It will also help you when you get homesick to see familiar faces and read letters from your family!
Have a great year and look for more au pair advice to come! If you are interested in becoming an au pair with InterExchange Au Pair USA, visit our website and fill out an inquiry form.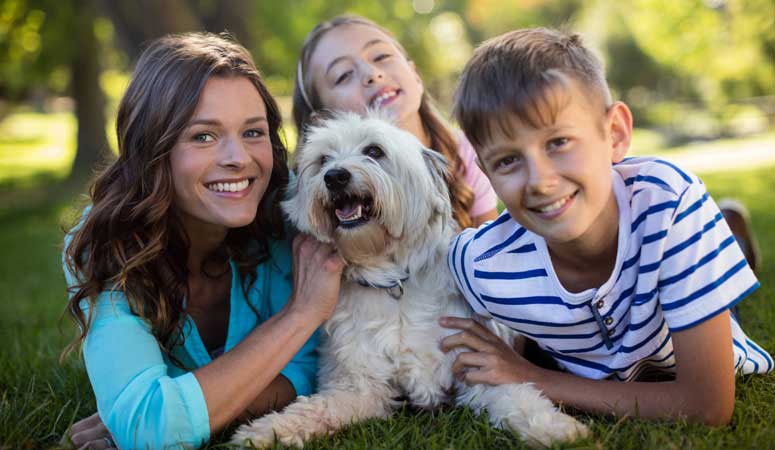 Experience life in the U.S. while living with a welcoming American family.
Sign Up
Learn More
Call Us