---
Your Guide to Orientation & Training Week!
---
2 minutes
By Kate Ferrin, Participant Services Manager at InterExchange Au Pair USA
We get very excited to meet our au pairs at Orientation & Training in New York City! To help with their trip overseas, all of our au pairs receive the packing tips below:
Tip #1: Be sure to pack an extra change of clothes in your carry-on bag just in case your checked luggage (the bags that aren't with you while on the plane) are delayed or lost by the airline.
Tip #2: Leave your hair dryers at home. The hotel has a hair dryer in each hotel room for you to use. Also you can buy an American voltage hair dryer for about $20. Please keep in mind that standard U.S. voltage is 110V, so you will need to bring a voltage converter for most of the electronic items you bring with you.
Tip #3: Pack lightly. You will be able to buy anything you might need while in the USA. Save yourself the space and buy them once you get to your host family's house.
Tip #4: If you are packing liquids (perfume, makeup, etc.) place them in a ziplock plastic bag. That way, in case they accidentally break, they will not spill all over your clothing! If you have packed a liquid in a carry-on bag, make sure it is in a container under 3 fl. oz. (88 ml) in size.
Tip #5: Carry all passports, documents and money with you on the airplane. Never put them in your checked luggage.
Your international flight to New York City has been scheduled and purchased. You will be receiving more detailed information about arriving at the hotel at the end of this week. In the meantime, please take notice of this important information below:
While your international airline ticket is paid for by InterExchange, it is important to understand that you are responsible for paying for any baggage or excess baggage fees. Baggage fees are different for each airline and can change at anytime. Therefore, please check your airline's website for the most up-to-date information.
 If you are also flying from the New York orientation to your host family's city, you will be responsible for the domestic flight baggage fees as well.
As an example: If you pack two pieces of luggage, you might have to pay up to $150 USD in baggage charges when flying domestically in the U.S. Most au pairs will not have to pay this much, but please be prepared for this expense. Also, keep in mind that most airlines have a weight limit of about 50 lbs (23 kg) for all checked baggage. We recommend that you stay under this weight limit, as the charges for overweight bags can be very expensive.
If you have any questions, please feel free to contact our office in New York!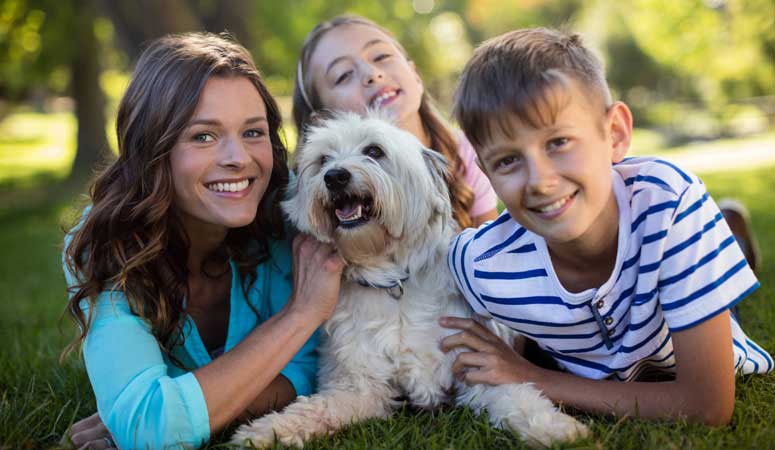 Experience life in the U.S. while living with a welcoming American family.
Sign Up
Learn More
Call Us