---
Brooklyn Host Moms are the Best!
---
5 minutes
In honor of Mother's Day, check out why our au pairs think their host moms are the best!
Host Mom Stacey
Stacey made me feel that I was part of the family since the first day I arrived home. She is not only my host mom, she is also my friend, my confident and a model mom! I have learned so much from her! Stacey is the best host mom an au pair could ever dreamed to have! I feel so lucky and grateful! I can only say THANK YOU for all your support! It's being amazing to live this experience with your family! I love you, Jon, Miles and Leo. – Rebeca from Spain
Host Mom Ilene
Ilene took a chance on me when all seemed lost. Whether it was fate or chance the chance she took has changed my life.  Ilene is one of the kindest and strongest women I have ever met. A fighter and survivor, and a caring and loving mother to her three wonderful children. She is Incredible, Loving, Extraordinary, Noble, and Exemplary. – Rory from South Africa
Host Mom Erica
Erica made feel part of her family since the beginning. She had been my support this 2 years, as a great host mom and as a friend. She understands, she is considered, respectful and a great person. I could never had a better host mom.. she is the best! Thanks for everything, happy mother's day!

Ana from Argentina
Host Mom Jacqueline
Jackie is the most wonderful hostmom I could imagine. In every situation she will always ask my opinion, to take into account. She is such a warm person, and thinks always on someone else first. I can talk to her about everything, which is really important as an au pair, she will always listen. I really enjoy my time with her, I know that I may be very lucky with her as my hostmom, I cherish her for the rest of my life ! – Elisabeth from Belgium
Host Mom Hayley
My hostmom is the best, cause she's not that typical kind of a mom to me, she's more like a big sister or a friend. I always have a great time  with her and we do the funniest stuff together. I can talk with my hostmom for hours and most of the time we end up crying our eyes out about our hysterically crazy talks! This great sense of humor is also one of the thousand reasons why she's simply the best! If there would be an award for that I would definitely confer it to her! So be envious, cause my hostmom is the "Hostmom of the Universe"! – Pauline from Germany
Host Mom Mary Ann
My hostmom is the best, because she welcomed me so lovely and is hosting me very well. I appreciate her, because she is always helping me with all upcoming problems. Mary Ann made a difference in my life teaching me a lot about American and Irish lifestyle. Thank you so much, Mary Ann! – Jana from Germany
Host Mom Caroline
My hostmom is the best because we never had to work hard to like each other! From the beginning we are on the same page! There is a friendship in the making because we share a lot of good conversation and laughter.

Barbara from Hungary
Host Mom Marianne
I am just here since a short time but when you enter in a new place, from the moment you passed the doors you can feel the energy. You can feel if it's a save place for you, if you're gonna be fine.  And i know that. Because in this house, everythings is only about love.  And my host mother can share all of this good energy. I know everythings gonna be just fine for me. – Eva from France
Host Mom Alexandra
My hostmom is the best hostmom you can get! She is kind, warm and nice. She cares about me even though I'm not her real child. She loves her kids more than anything in this world and that's what makes her such a great mom!

Sandra from Sweden
Host Mom Tara
For me she knows be mum, she's attentive to the welfare of their children, patient, loving with them … and since I live at home has treated me like a member of her family. For me it isn't only the best for everything i just said,  my real mum also she's happy to be with her, that for me is an  important thing – Ester from Spain
Host Mom Lorna
Although she already has 3 very energetic kids, she always find a way to organize her schedule and been able to spend quality time with them to keep walking forward with her kids. Also, she is always attend to everyones needs, in this case worrying about myself aware. She also making me feel part of this family. – Claudia from Mexico
Host Mom Jenifer
She is a hard worker woman, she is pretty organized, elegant and she has a beautiful smile. Her instructions are always helpful for me in my daily basis, and I really admire her because of  the way she takes care and teach her children. They are the smartest boys I ever met, and I truly believe that we are (talking as a daughter) the result of our parents' teachings. I'm really grateful. – Alejandra from Columbia
Joanna Lehmann
Joanna was the InterExchange Au Pair USA Orientation Manager from 2006 until 2011. In this role, Joanna had the pleasure of welcoming thousands of au pairs to the United States and assisting host families with their year. Joanna then served as the Local Coordinator for Brooklyn, New York from 2011 until 2015. Joanna greately values cultural exchange and the positive impact it has on all those involved. She has spent many years working and traveling throughout Eurpoe, Asia, Africa, and Australia. She has worked as an au pair in Italy and Egypt.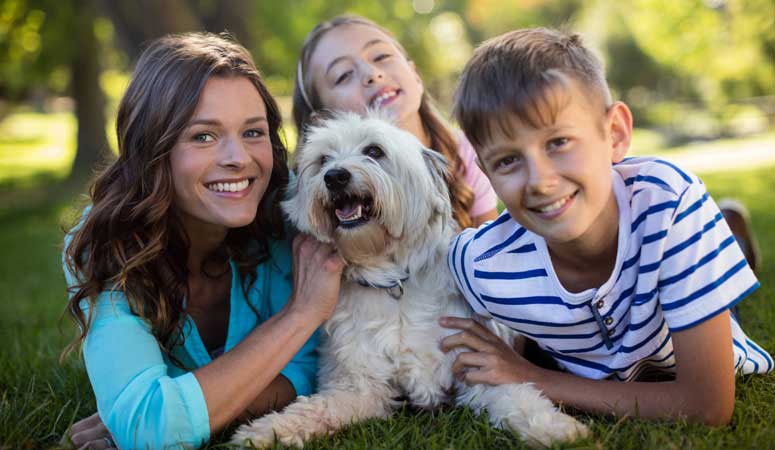 Experience life in the U.S. while living with a welcoming American family.
Sign Up
Learn More
Call Us