---
InterExchange Au Pair USA New Jersey Cluster Helps Out at Autism Bike Event!
---
2 minutes
We love to hear about our clusters supporting each other, and when our au pairs get to help out in the community, it's even better! Dawn Middleton, the Local Coordinator of the Bergen & Passaic Counties Cluster in New Jersey, says volunteering is a way to show support and love to one of InterExchange's longtime host families, the Snyder family, who has a son with autism.
"The au pairs had such a good time getting a chance to participate in this amazing community event and volunteering in the Family Fun area of the Go the Distance for Autism Bike Event. We all love the Snyder family and our close-knit group of au pairs and their host families thought this would be a great way to give back to the community and learn about autism."
The bike event raised money for four area schools that focus on teaching autistic students.
The Snyder family has been with the InterExchange Au Pair USA cultural exchange program for four years. They have enjoyed different benefits from each au pair who has joined them over that time.
"Through InterExchange, we have had the incredible good fortune to have four amazing young women come into [our son's] life and become part of our family. Our au pairs have ranged from being highly experienced in working with children facing the challenges of autism, to having never before met a child with special needs," says Lauren Snyder. "But each of them came into our family with passion and commitment to make a difference and each has visited our family after their year was over and continue to have wonderful relationships with our family."
Middleton has had the opportunity to see the Snyder family interact with each au pair and see the growth that each individual brought to the Snyder's son.
"All of the Snyder family's au pairs have made a collective and individual impact in the family's life," says Middleton. "They took advantage of their time in the U.S. and attended lectures, worked with the Snyders' son's therapist and took classes to improve their skills working with autistic and special needs children."
All of the family's previous au pairs are now pursuing careers in special education or social services in their home countries. Each young woman sees their experience and bond with the Snyders as a pivotal point in their lives and in the formation of their long term goals.
Go the Distance for Autism offered events for the whole family—from a kid's ride up to a 50 mile ride. The InterExchange Au Pair USA team volunteered in the Family Fun area and interacted with hundreds of participants!
Great job au pairs!!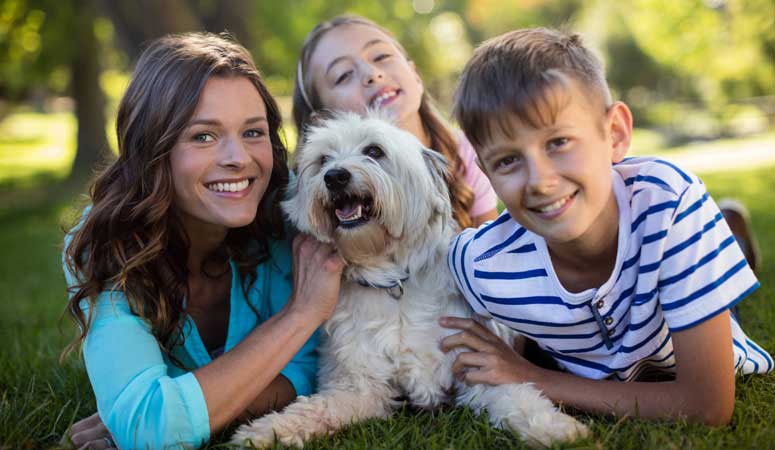 Experience life in the U.S. while living with a welcoming American family.
Sign Up
Learn More
Call Us