---
Summer Safety Tips for Outdoor Fun!
---
3 minutes
Now that the unofficial start of summer has come and gone, it is time to get outside and enjoy those hot days and warm nights! From days in the park and at the beach to nights catching fireflies and bar-b-queing with friends, both the family's and au pair's schedules will probably change to accommodate the longer days and busier nights.
Photo courtesy of 91.3 WCSG[/caption]
With the activity changes and busy schedules, there are some summer health tips that come along with the warmer weather you can share with your au pair.
Sunscreen, sunscreen, sunscreen! We all know that sunscreen is important for ourselves and for kids. But, sometimes when we are running out the door in the morning or the kids are having too much fun outside, we forget to reapply sunscreen. A favorite among moms and au pairs are natural zinc sunblocks that offer complete protection from the sun without the nasty chemicals!
Bug repellent. With warmer weather comes bugs. A lot of bugs! There are many natural bug sprays and repellents to ward off those bothersome mosquitoes and ants that never seem to go away during hot weather months. You can also use lavender, witch hazel and tea tree oil as an at-home, organic alternative to the store-bought brands.
Plenty of water! Playing outside in the hot sun will dehydrate kids quicker than realized. Besides red cheeks and sweaty faces, dehydration can be dangerous for little bodies. When spending time outside, always bring a supply of water. There are great, reusable, BPA-free water bottles with fun designs that each child can pick for themselves to carry to the park or beach.
Appropriate shoes. Even when playing outside in the sprinkler or running around in the sand at the beach, kids should always wear some kind of shoe to protect their feet from hot surfaces and sharp objects. Water shoes are great for lakes, water play in yards and water parks, while a sturdy sandal is ideal for playing in parks and going on walks.
Ticks. If you live near wooded areas or go camping this summer, chances are you have come in contact with ticks. Be vigilant in checking the scalp and limbs of children and review proper ways to remove a tick here.
Pool safety. Pools are one of the best ways for families to have fun in the summer. But, they can also be a hazard to children. Make sure you visit pools and other outdoor swimming areas only when a lifeguard is on duty. If children are young, or aren't strong swimmers, provide floating devices to help them. Always keep an eye on children in the water and for the safest and most fun results, get in and play with them too!
Bike rides. Always have children wear a certified helmet when riding a bike or scooter. To set a safe example, have everyone in the family wear helmets while on family bike rides!
Poison ivy. Poison ivy, poison oak and poison sumac are all common skin irritants while playing and hiking outside. If a child develops red, itchy patches of skin with bumps or blisters, chances are they have some form of poison ivy. In mild cases, dermatologists recommend cold showers and oatmeal or baking soda baths to soothe the affected skin and keep the areas clean. If it is a more severe case with swelling, contact a doctor.
Summer is one of the best times of the year to enjoy spending time with family and friends. Follow the safety tips above to keep children safe, happy and healthy while having fun outside. Happy summer!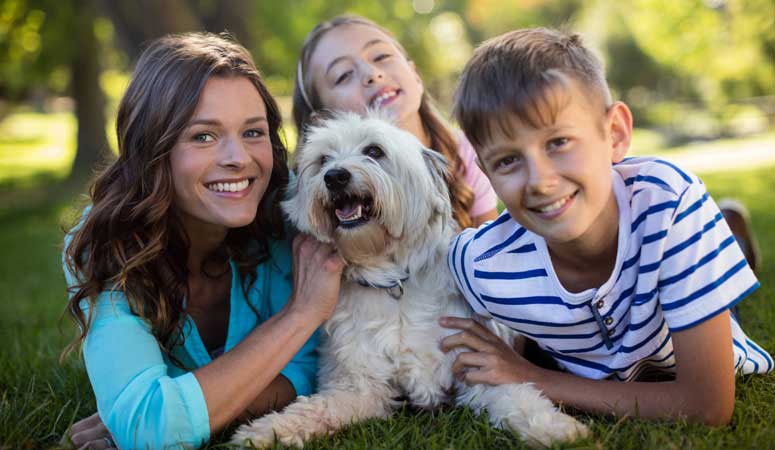 Experience life in the U.S. while living with a welcoming American family.
Sign Up
Learn More
Call Us