---
How Technology Can Strengthen Relationships Between Host Families
---
2 minutes
From the conveniences of accessing email on the go to keeping in contact with old friends via social media platforms, technology makes it possible for people to stay in touch more easily than ever before.  These new tools help link friends and professional colleagues and can also be used for communications between parents and the various people who are involved in their children's lives.  One relationship where they can be especially useful is for staying connected to a child care provider like an au pair.
Constant Contact
While everyone prefers to have a clear plan and schedule, unexpected situations do arise.  The ease with which families can stay in touch with their au pair has a range of benefits. For example, if parents decide to make last-minute changes to their plans, they can inform their au pair quickly and easily through a text message or brief call. Likewise, au pairs can inform parents of any unexpected delays they may experience while out shopping or running errands, such as unforeseen traffic jams.
Small Things Make a Big Difference
In addition to making communication easier and faster, modern technology has the potential to strengthen bonds between children and their au pair, as well as parents.
For example, au pairs can help kids send messages and photos to mom and dad (with their approval, of course) when they are having fun at the park to share in the happy moments throughout the day. Similarly, if parents are out of town on business, they can send their children a video saying hi, or even read them a bedtime story through video conferencing technology like Skype.
Technology can even help au pairs feel like a part of the family on their days off.  Au pairs who have formed close relationships with their host families often enjoy receiving a short text message from the kids or a photograph of something the children drew in school when they aren't with them.
Even inviting au pairs to become a friend on social networking platforms can make a big difference. Once host families and au pairs form a trusting, respectful relationship, inviting their au pair into their digital lives can make a host family's caregiver feel connected, even when they are not around.
In today's information age, there is a wealth of opportunities for individuals to stay in touch and share the happiest moments of their lives with each other.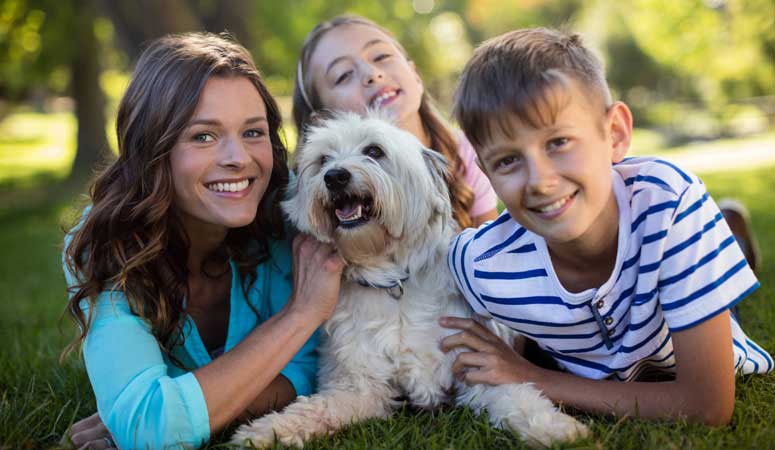 Experience life in the U.S. while living with a welcoming American family.
Sign Up
Learn More
Call Us