---
Talk With Your Au Pair to Cover the Little Things
---
2 minutes
Au pairs are meant to be treated as part of the family when caring for children. As with any new member of the household, it is important that host families be open and honest with their au pair regarding their expectations even before he or she arrives. No matter how carefully parents plan, there may be situations that arise that have not been discussed in advance.
However, host families can review what matters to them and communicate their wishes to their au pair in a friendly, helpful and constructive way.
Plan For Every Eventuality
As difficult as it may be, thinking carefully about common chores, practices and even behavioral problems should be covered when parents are relaying their wishes to au pairs.
For example, if kids are constantly leaving their bicycles out after playing, parents can communicate how they would like the situation to be handled. While au pairs need to be entrusted to handle situations like this independently, it helps to have agreed upon consequences which are clear to the au pair. Without proper guidance, parents can't assume that au pairs will know their wishes regarding how these behaviors are to be handled.
Likewise, establishing routines is something that host families and au pairs need to discuss. For instance, if parents want their children to make their beds in the morning, au pairs need to know this. Not only can this result in positive habits, it may also help the au pair feel like part of the family by tackling a common problem.
Handling the Unexpected
As the saying goes, the best-laid plans often go awry. This is especially true when dealing with small children. Should a situation arise where the appropriate course of action is not immediately apparent, a host family should work with their au pair to create a plan of action for dealing with it.
In addition to being open, honest and positive, parents need to remember that au pairs are being entrusted to care for their children in their absence. Not only is this the primary reason for their being in the family home, it can also be important for the children to acknowledge the au pair's authority. Even if parents want a situation to be handled differently, they can communicate this to their au pair in confidence so as not to undermine their caregiver's position.
Above all, it is important for everyone to remember that children can be unpredictable and that unplanned situations will arise from time to time. As long as host families and au pairs approach things with a positive attitude and a willingness to learn, problems can be handled as a team effort.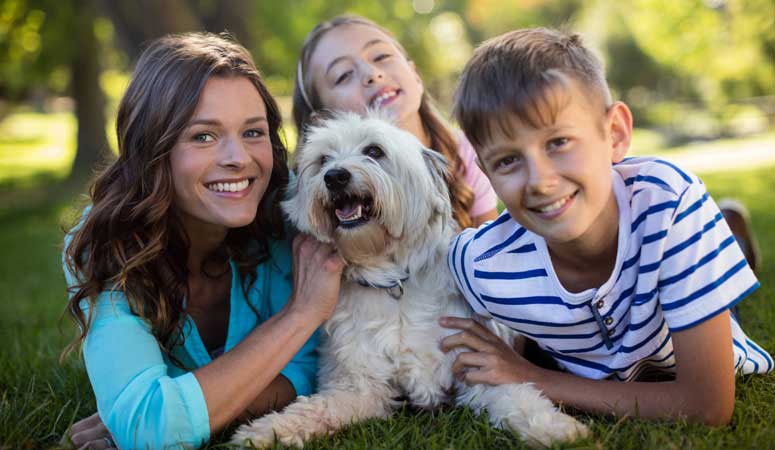 Experience life in the U.S. while living with a welcoming American family.
Sign Up
Learn More
Call Us