---
Safety Tips for the Summer Months
---
6 minutes
Summer is the perfect time to be in the U.S. and experience all of the cultural events that many towns and cities offer (often for free!) along with outdoor activities like biking, camping, hiking, and swimming. As you become more comfortable in your new town, you will probably be taking advantage of the longer days and warm nights and staying out later on your days off.  We want all of our participants to be happy, healthy and safe while they are in the U.S., so we've gathered some safety tips along with reminders about some U.S. laws and rules that may be new to you.
Staying Out Late and Night Safety
One of the best parts about summer is being able to stay outside during the warm evenings and enjoying the activities that are offered in your community. When going out with friends or by yourself, make sure you are always aware of your surroundings and never walk alone late at night or in an empty area. Just as you would use common sense when staying out in the evenings in your home country, use the same rules for going about your new town in the U.S. Be even more cautious while in the U.S., as your surroundings are less familiar.
Let your host family, co-workers or housemates know your plans for the evening, and always make a plan to get home at night before you go out. Save telephone numbers for cabs and emergency contacts in case you need to call them, and try to travel in groups of three or more.
Drinking in the U.S.
Although you may be of legal drinking age in your home country, drinking age in the U.S. is 21. This is true in every state and is enforced strictly across the U.S. It is illegal for you to consume alcohol if you are under 21, no matter the circumstances.
Even if you are 21 years old, there are still very different drinking laws in the U.S. In most cities, you are not allowed to have open containers of alcohol outside of designated areas (bars, restaurants, outdoor patios and decks). When going to parks or beaches, you are sometimes allowed to bring alcohol, but most don't allow glass bottles or containers. Check online before you visit a park or beach to see what the laws are, but typically alcohol is not permitted.
Other laws involving alcohol can differ from state to state. Most have a drunken and disorderly law that prohibits inappropriate behavior in public. This can result in a fine and is socially not accepted. Please research all laws for your state and county and ask your Local Coordinator any questions you may have.
Driving Safety
Driving is an everyday activity throughout most of the U.S. Unless you live in an urban area where public transportation is readily available, you will probably need to drive. Driving laws vary by state, so make sure to study signs and local laws if you will be driving.
Never drive when you are talking or texting on your cell phone and limit changing radio stations or adjusting your music player. Many states have laws against talking and texting on cell phones while driving, but being distracted while driving is dangerous.
When driving somewhere late at night, make sure you aren't too tired. Many accidents at night happen when people drift off to sleep or have blurry vision from being too tired.
Drinking and driving is always illegal and always dangerous. Never drive after drinking and do not ride in a car with someone who has been drinking. If you are going out with friends, pick a designated driver who will not drink on that night to ensure everyone is safe. Research state drinking laws here.
Outdoors and Biking Safety
When biking, always wear a helmet. Avoid biking at night, but if you do, make sure your bike is equipped with lights. Use signals to alert drivers when you are turning, and use bike lanes and less-trafficked roads whenever possible.
When hiking, wear appropriate shoes, sunscreen, and bring plenty of water. Make sure to stay on marked trails, as these are meant to keep you away from dangerous areas in parks and will also help you avoid getting lost. Never go hiking alone. Read more about hiking safety here.
When visiting beaches and pools with friends or your host kids, always pick a spot with a lifeguard on duty, and do not swim in deeper water if you are not a strong swimmer. Always read signs for water safety and take precautions.
Extreme Weather
Many parts of the country experience extreme weather during the summer months. It is important to use common sense when experiencing extremely hot weather or severe storms. In hot weather, make sure you reapply sunscreen when outside and stay hydrated throughout the day.
Severe storms can pop up very quickly in some parts of the country. If flash floods, lightning or strong winds in your area, follow the safety instructions available on public television and radio stations and don't drive or go outside during these times.
Because you are new to the area and may be less familiar with the climate and geography of your new community (i.e. which areas flood quickly and how to get to higher ground). Always ask your host family or Local Coordinator for advice.  You can also read more safety guidelines for severe weather here.
Safety While Traveling
When traveling around the U.S., it is important to follow the highway and traffic rules for the state you are in. When driving and visiting rural areas, stay close to roads or on trails and don't wander into restricted areas. 
You can find out more about driving laws by state here.
When visiting a new area or city, using common sense is important. Don't go anywhere with people you don't know, always travel in groups of friends when going out at night, and always let someone know where you are.
Just like in every city around the world, visitors should be extra careful when exploring a new place. Avoid becoming a victim of a crime by staying smart and close to friends. Also, let your host family and Local Coordinator know where you will be, the number of your hotel and at least one number of a travel companion so they can check in on you while you are gone. To find out more about traveling safely alone and safety recommendations for women travelers, click here.
Many of these safety tips are what you would do in your home country. Being smart about your surroundings and using common sense are the best ways to keep yourself safe and healthy during your time in the U.S.
Being in a new country and meeting new people is a fantastic opportunity, so we encourage you to make the most of your time in the U.S. You'll have a much better time when you're well prepared with knowledge of the laws of the state and community where you live in the U.S., the local emergency numbers and common phrases in English you might need in an emergency.
InterExchange Au Pair USA hopes you have a fun, safe and healthy summer!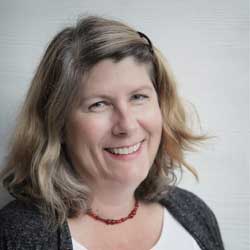 Mary Beth Grealey
Mary Beth is the InterExchange Au Pair USA Local Coordinator for the Chapel Hill area.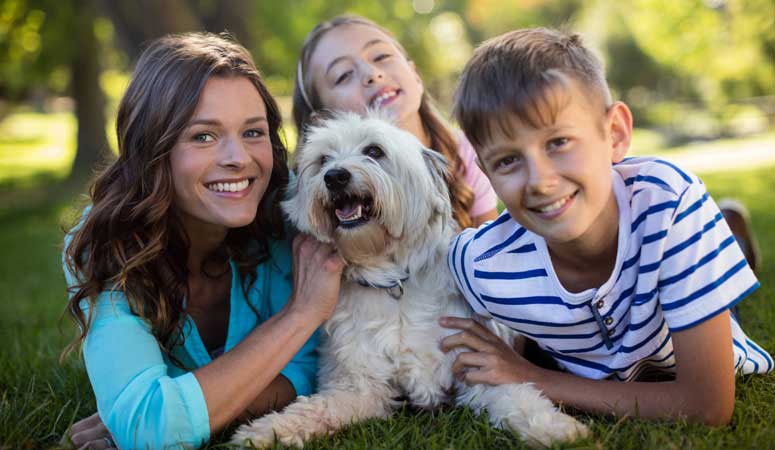 Experience life in the U.S. while living with a welcoming American family.
Sign Up
Learn More
Call Us