---
Don't Let Back-to-School Rule You This Year
---
3 minutes

There is little else more happy and gleeful than a kid getting out of school for the summer. Songs have been sung about this momentous day (thanks, Alice Cooper), teachers look ahead for it after that last little winter vacation and parents both look forward to and dread that final bell in May or June.
But all of those too-hot days filled with day camps, beach sitting and bug catching must come to an end. The abrupt change in schedule can sometimes catch students and parents off-guard. But host families can work together with their au pairs this year to make the transition as smooth as can be so young scholars are as ready for the school bus to come as you are!
The Tortoise Won the Race
Remember the saying that slow and steady wins the race. While the writer of this may not have seen Usain Bolt at this year's Olympics, it is definitely true when getting reluctant students ready for the sleeping and eating schedule changes that come with the new school year. Au pairs and host parents can work together to plan a schedule that gradually gets kids ready.
2-3 weeks before the first day of school, start waking kids up 30 minutes earlier than their normal summer start time, moving the time earlier and earlier until the week before school, when they are waking up at the same time they would need to for class. This will prepare not only students, but also adults, for the busy mornings ahead.

Strict meal and snack schedules, especially for younger children, are also important to become used to again after the more lax schedule of summer. Once you know your child's schedule for the upcoming school year, you and your au pair can start trying to break up the day to resemble the same structure, with activities in the morning and lunch at the same time as it will be in school. This will help younger students acclimate to those small changes that can be difficult to deal with during the first week at school.
Planners Always Win
If you have 1 child in the family or 5, planning schedules between working parents, school projects, after-school activities and your au pair can be one of the biggest headaches when back-to-school comes around. Make it a little easier (and fun) this year by setting up a calendar station with your au pair and kids. A dry erase, large calendar board is the perfect backdrop to keep track of homework and activities, and is fun to decorate for the different seasons as well. Next to the calendar, attach different colored folders to the wall for finished homework assignments, permission slips, art work and other important papers. This centralized station will make mornings a breeze when packing backpacks and lunches for the day ahead.
Make Sure the Buck Stops Here
Back-to-school shopping can be a feverish activity. With most American families spending close to $700 on their children for back-to-school, those new clothes, shoes and supplies can quickly get out of hand. Instead of impulse buying, make lists before heading out to the mall and use cash to really make sure a budget is adhered to.
Show Love to the Teachers
Remember that teachers often have to spend just as much on their classroom as you do on your kids for back-to-school. Those classroom supply lists are important to adhere to and getting extra art or cleaning supplies can give the family brownie points, as well as help the rest of the teachers in the school who didn't get as much help from their families. Teachers also love back-to-school tokens of appreciation. So, even if it's an apple or a gift card to a store where they can buy supplies, a little can go a long way in making sure your child's teacher is shown your appreciation for imparting those important skills on your little students.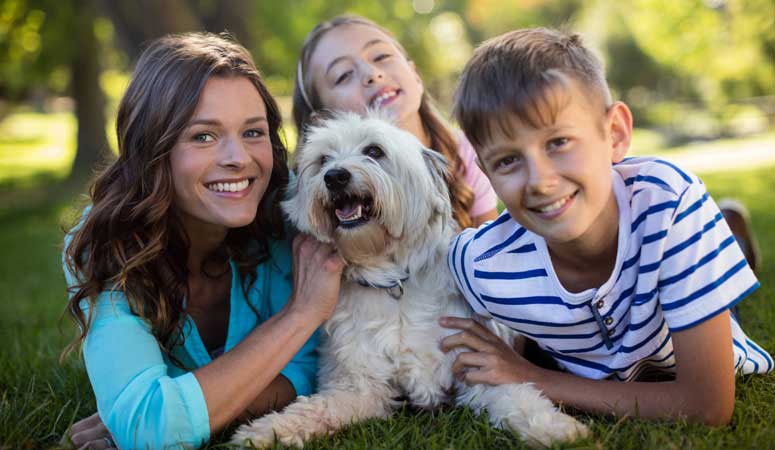 Experience life in the U.S. while living with a welcoming American family.
Sign Up
Learn More
Call Us