---
Au Pairs and Children's Homework
---
2 minutes
Now that children are back at school, they are probably already being assigned homework projects. Since mom and dad may not be home from work when children first arrive home from school, in many cases, live-in child care providers like au pairs will help oversee children's homework,. A family's au pair can be a great homework helper by organizing the children's project schedules, giving feedback with harder assignments and sharing progress made with host parents.
Location, Location, Location
One of the most important things an au pair can do to encourage the host family children to do their homework is tovmake sure the kids have a dedicated space where they can study. This will vary from one child to another, so it is important that au pairs consult both the children and their host parents to find a place that works for them.
"The right location will depend on your child and the culture of your family," Peg Dawson, a child psychologist, wrote in an article published by the National Association of School Psychologists. "Some children do best at a desk in their bedroom. It is a quiet location, away from the hubbub of family noise. Ask your child where the best place is to work. Both you and your child need to discuss pros and cons of different settings to arrive at a mutually agreed upon location."
Let Them Make Their Own Mistakes
If a child is struggling with their homework, it can be tempting for au pairs to intervene and help them. However, many experts agree that this is a mistake. Making errors and exploring multiple ways of arriving at a conclusion is a vital part of the learning process, and by providing them with too much help, an adult may in fact be making things worse for the struggling student.
"As kids get older you may not know every piece of homework they do, but you should have some sense of teachers' expectations for your students' work," said Diane Salvatore of the Ladies' Home Journal, in an article for MSNBC. "However, parents are not supposed to do kids' homework. Being engaged in it [versus] doing it are two different things. Just because you're involved doesn't mean you should do your kids' work for them."
If children ask for some general guidance, au pairs can be there for them. However, it is important that au pairs communicate the importance of doing homework independently, and highlighting the sense of accomplishment and satisfaction that comes with mastering a difficult topic is one way they can do this.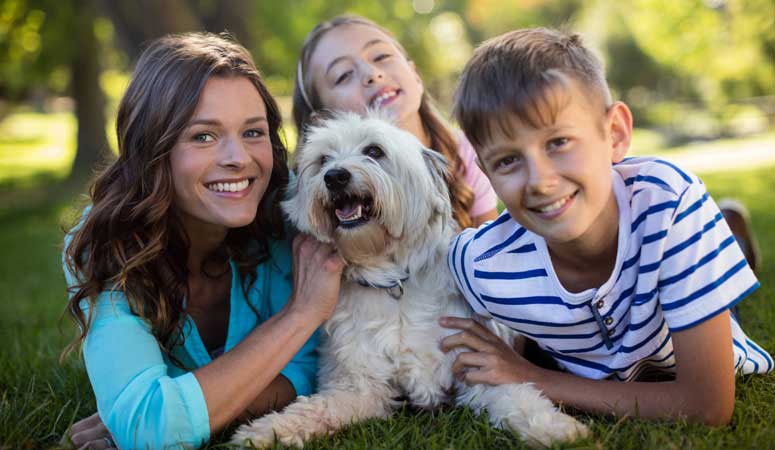 Experience life in the U.S. while living with a welcoming American family.
Sign Up
Learn More
Call Us