---
Our Albany Cluster Lends a Hand With Habitat for Humanity!
---
1 minute
The Albany and Western, MA cluster help out with Habitat for Humanity[/caption]
Our Au Pair USA clusters do some pretty fun things throughout the year. So, when Local Coordinator of the Albany, NY and Western, MA cluster, Nina Kryzak, told us about their September meeting, we had to share!
On September 22, Nina and her family, the au pairs (and one host mom!) volunteered with the Capitol District Habitat for Humanity for a day of hammering and building for a good cause. The group of au pairs, who represent five countries including South Africa, Croatia, Argentina and Poland, helped Habitat for Humanity complete the construction of a house for a local family in Albany.
"We measured, cut and hauled lumber for framing the roof," said Kyzak. "The work was hard, but my favorite part was to see the commitment and feel the enthusiasm all the au pairs expressed while volunteering all day."
An au pair working on the roof![/caption]
The Capital District Habitat for Humanity in Albany, NY provides lower income families a chance at home ownership by offering community-built, sustainable, affordable housing.
Many of the au pairs had never heard of Habitat for Humanity before, but several were involved in community projects in their home countries and thought it was important to become involved in their host communities as well.
The Albany cluster was ready to work when they arrived at the construction site, especially after meeting the woman who the house is being built for.
The team taking a break[/caption]
"This experience showed me that if everybody does a little we can do a lot," said Marta, an au pair from the Ukraine. "I'm grateful for the opportunity to try volunteering. Now I know that though it wasn't an easy job, I felt really good after that. It was nice to make a difference in someone's life. If I had an opportunity I would like to do that again in my home country."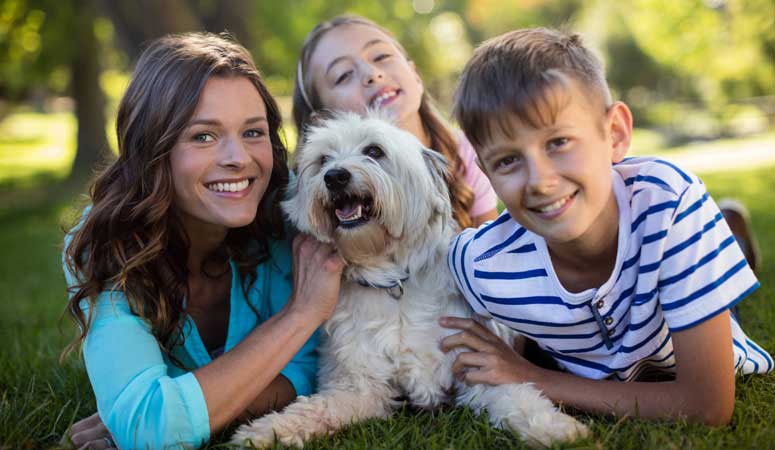 Experience life in the U.S. while living with a welcoming American family.
Sign Up
Learn More
Call Us