---
'Children and Technology: Striking a Balance with the Help of Your Au Pair'
---
2 minutes
Photo courtesy of North Shore Pediatric Therapy Center[/caption]
Kids these days are growing up in an online world. Teenagers and tweens are glued to their smart phones, everyone plays video games and even toddlers are playing with tablet devices like the iPad. Technology has become so engaging that it presents a new problem for parents and care givers: Just how much "screen-time" is the acceptable amount?
The truth is that every family will have different views on this topic. The important thing is for host families and au pairs to discuss the topic and set clear guidelines that can easily be followed.
Here are some tips for dealing with this modern-day problem:
Communicate with your au pair what the limit is for screen-time and what devices the children are allowed to use.  Maybe the children can only watch 30 minutes of television but may play one hour of math games on the iPad. Whatever your rules are, making sure that your au pair is aware of them is key in ensuring that your children stick to the rules.
Brainstorm together with your au pair and create a list of  both indoor and outdoor activities that will engage the children when screen time is not an option. Board games, going to the park, reading stories, playing dress-up, coloring, going to the library, baking cookies, etc. are just a few ideas. This will keep free time from becoming screen time.
Store the distracting devices in a safe place that children cannot access during the day. Out of sight, out of mind! This will help create clearer boundaries for when it is time to use the PS3 and when it is time to put it away and do other things.
Install or download educational games and learning tools on your devices for those times when your children are allowed to use them.  That way you can be sure your children are learning and are entertained at the same time. Win-win!
Regardless of your philosophy on technological gadgets, communicating your preferences to your au pair will go a long way in ensuring that your rules are being followed.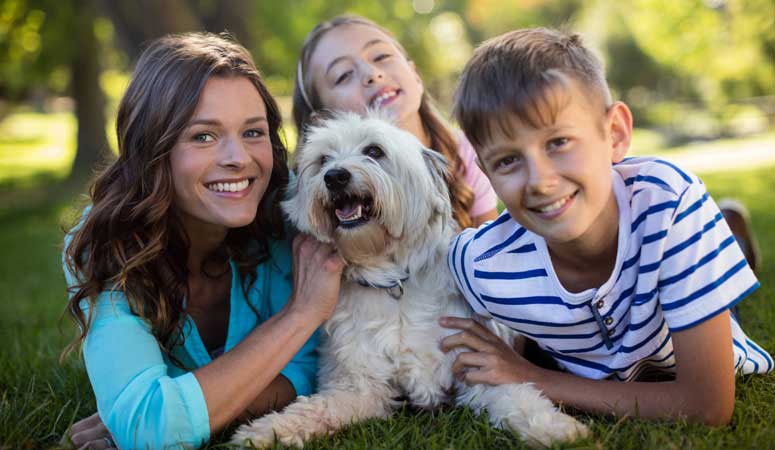 Experience life in the U.S. while living with a welcoming American family.
Sign Up
Learn More
Call Us