---
Our Albany, NY Cluster Visits the Great Outdoors!
---
1 minute
Some of the au pairs on their hike[/caption]
Our Local Coordinator for Albany and the Berkshires, Nina Kryzak, wrote about the great cluster meeting her au pairs and host families participated in last week. Our clusters throughout the U.S. meet monthly to experience their local communities and learn about each others' cultures, as well as gain new child care skills.
You can visit Nina's local blog for more about InterExchange Au Pair USA in Albany, NY!
"Last Saturday, February 23, my husband Tom and our friend Keith joined my au pairs and me for our cluster meeting at Camp Chingachgook on Lake George in Kattskill Bay, NY.  There was little snow where we met to travel together in the 12 seat van loaned to us by Charlotte's host moms and sadly, not much more when we arrived at the camp. Some of us walked out on to the lake to watch the ice fishermen sitting next to a hole, jiggin the line with hopes to entice a fish. Then shortly after arrival, we enjoyed a fabulous lunch with many choices….3 soups, chili, several salads and choice of sandwich fixings, plus cookies and endless tea, coffee and cocoa.
Later as we the hiked up Panther Mountain, we hit the jackpot! It started to snow heavily, so that looking into the immediate woods looked like a fairy world of silver trees, grey boulders and falling snow.  Charlotte (from France) was our photojournalist of the au pair group and took many photos of the magical world surrounding us. Gina (from Panama) took picures of snowflakes on her gloves to show her family and we then taught her to make snowballs…and throw them!"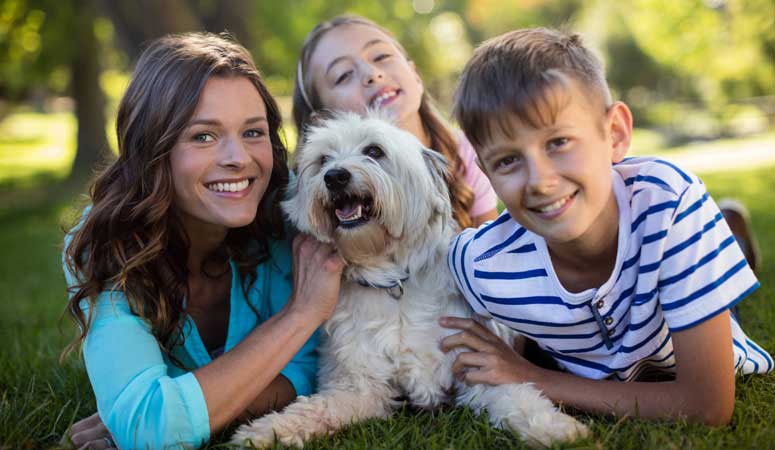 Experience life in the U.S. while living with a welcoming American family.
Sign Up
Learn More
Call Us