---
Welcome Spring and Your New Au Pair With These Tips!
---
2 minutes
host families welcome new au pairs in the spring and early summer. This is the perfect time of year for changes, and with school ending and the weather warming up, having an extra hand in the home can be a welcomed one for your family.
There are several things host families can do to prepare and welcome their new au pair when he or she arrives.
Tips to Welcoming Your New Au Pair this Spring and Summer:
One of the nicest ways to welcome your new au pair is to personalize their room and other things they will be using while living with you. Ask about preferences and favorites: favorite color, music group, pets and career aspirations. These are often easy to incorporate into conversations with your au pair and even into his or her living space. Choose towels, a new bedspread or a paint color in your au pair's favorite color. Buy a special keychain for your au pair's set of house and car keys. You can also take special care to buy food your au pair might like and clear a shelf in the kitchen and bathroom for him or her to store their personal belongings.
Research the country your au pair is from before he or she arrives. This is a fun exercise for you to do with your children to get them more excited and involved in the welcoming process. It will also show your au pair that you value different cultures and customs.
Find the nearest doctor who takes your au pair's insurance. You can also ask your Local Coordinator about your au pair's insurance information.
Make sure your au pair remembers the educational requirement he or she needs to fulfill. This is an important part of the au pair program. Ask your Local Coordinator which local universities and colleges your au pair can take classes at.
Welcoming a new au pair through InterExchange Au Pair USA is an exciting time for you and your children, not to mention your au pair! These simple steps can help involve your whole family in preparing to welcome your au pair, as well as make him or her feel welcomed in their new home!
Happy Spring!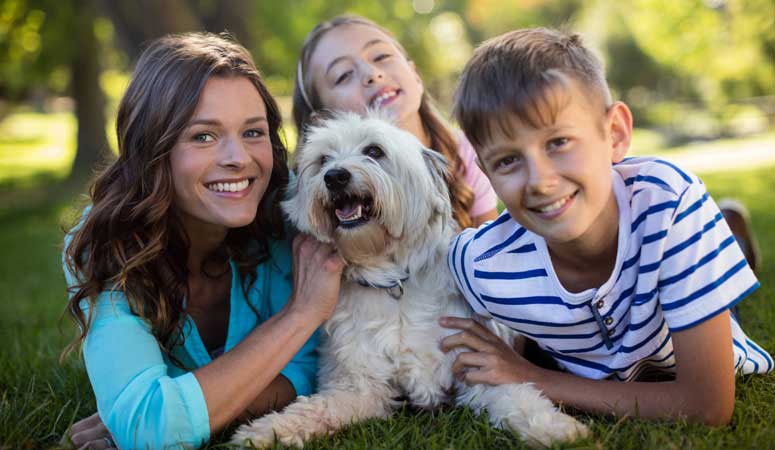 Experience life in the U.S. while living with a welcoming American family.
Sign Up
Learn More
Call Us