---
Why Choose Au Pair USA? Our Local Coordinators Are Some of the Best!
---
2 minutes
Long Island and Queens Local Coordinator Hope Becker with some of her au pairs![/caption]
Why do some of the best au pairs in the world join the InterExchange Au Pair USA cultural exchange program? It's the people!  Our Local Coordinators are some of the best in the business, and many have 10+ year track records of experience in the program.  They offer everything from support for au pairs when they first arrive in the U.S. to guidance for families who want to fully enjoy the cultural benefits of having an in-home child care provider who's from another country.
InterExchange Au Pair USA Local Coordinator, Hope Becker, had an especially nice (and unsolicited!) recommendation from an au pair who has just returned to her home country:
To whom it may concern,
Hope Becker was my Local Coordinator when I worked and lived with my host family in Long Island, NY.  She was the first person to approach me when I moved there. She showed me her affection and support from the moment I opened the door and met her. During my stay, we met up once a month to catch up on my experience and I often found myself comfortable enough to share my questions and concerns. She always listened and gave me advice on how to proceed.
At all times, I found Hope to be reliable, hardworking, conscientious, honest, and she has always been as helpful as possible. She's extremely well organized, and no matter what time it is, she will drive to your house and ensure that you are okay. If unfortunately you are going through a hard time, or are feeling culture shock or homesick, you will find a daily text or email from Hope, asking how you are and telling you to be strong.
Her support and concern was always present in my life in New York. She helped me make decisions and supported me in everything I did. She always has a smile on her face, yet was serious when talking about important issues. Her phone is always available and her house can become your house without hearing a complaint from her or her lovely family. Her shoulder is always there for you if you need to cry and her arms are always open for a hug.
Hope is not only the Local Coordinator that all au pairs would love to have, but she was basically my American mom, my to-go person and my friend.
Sincerely,
Gema
If you'd like to find out more about the Local Coordinator in your area, visit our website to find out about how you can become part of the InterExchange Au Pair USA program.
Find out more about finding an au pair with InterExchange Au Pair USA!
Find out more about becoming an au pair in the U.S.!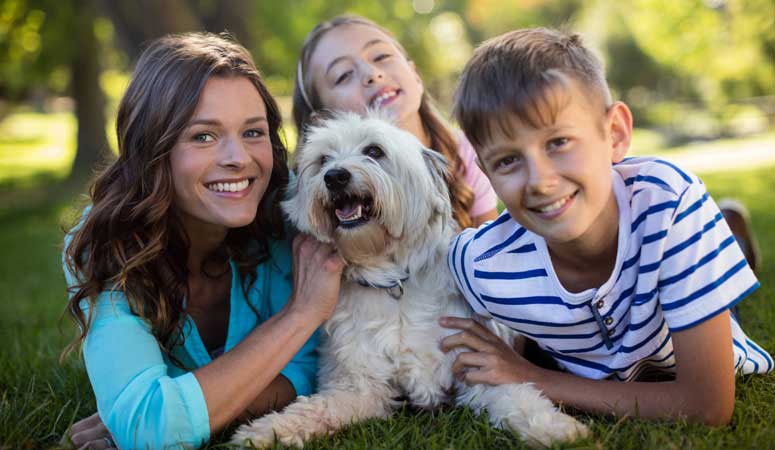 Experience life in the U.S. while living with a welcoming American family.
Sign Up
Learn More
Call Us