---
Setting Limits With Kids — How to Encourage Self-Discipline
---
4 minutes
How can we (as au pairs and/or parents) best set limits and provide structure for the kids in our care, while still encouraging their creativity,responsibility and personal development?
Just as you wouldn't expect (or want) to be relied on to dress a physically capable 9-year-old each day, so we don't want to continue with approaches of discipline or limit-setting that keep all the control in our adult hands. A child wants and needs chances to develop these skills for themselves – usually through trial and error. How can we be supportive coaches as this happens?
I've consolidated some approaches from local and national child care experts (doctors, psychologists, counselors, parents and teachers - noted by last name, with their books at the end of the post) and suggest tips to try here. They all value the approach of helping the child learn to modify their own behavior, instead of using punishment, rewards or other external control methods to change their actions.
"Punishment can control misbehavior, but by itself it will not teach desirable behavior or even reduce the desire to misbehave." (A. Bandura, in Nyberg, p.102)
Evaluate
Look at the situation and consider causes for the children's' behavior. Are they (or you) tired, hungry, overwhelmed, etc.? (Nelson, Nyberg & more)
Distract or Discuss
Many times, kids can get "back on track" with a fun approach to the same or new task. Preschool kids and older might benefit from a short break to discuss what might help them move on. (Nelson, Fay, Nyberg)
Understand
Helping kids identify their feelings can help them calm down because they feel heard and understood (Gottman, Nyberg). Even labeling or naming actions or emotions you witness in small children, like toddlers, can help them build that vocabulary themselves (Turecki, Gottman).
Choices
Providing appropriate choices can help children of all ages feel a sense of responsibility and control. They will be less likely to fight you for power.  (Fay, Nelson)
"Our children must know how to handle situations that appear without warning – that require them to think for themselves. When we give our children this gift, they begin to believe: 'I've got what it takes!'"  (Fay & Fay, p.8)
Awareness
Awareness is helping a child recognize cues or signs of their own physical and emotional feelings can help them care for themselves and have greater empathy in noticing someone else's needs. Gaining these skills prepares them for future group settings – allowing them to be better classmates and siblings. (Fay, Gottman, Pipher, Turecki & more).
Trust
A trusting adult lets a child try things out for themselves. But just like you wouldn't leave a toddler alone near a street corner, there are appropriate supports and boundaries that you can help them explore.
"As we now know, to become kind and responsible people, kids must develop a healthy bond with the adults who care for them. What is often forgotten is that this bond can only be maintained when loving limits are regularly set and faithfully enforced." (Fay & Fay, p.52-3)
Encourage
American culture does use a lot of "way to go!" and "great job!!" positive comments; even our daughter's computer games say nice things every 20 seconds or so while she is playing. Kids soak up the positive attention. So – child psychologists (Medina, others) recommend trying to praise the child's efforts, not results – so that some future day when the win or task was not as easy to accomplish – they will remember the praise for working hard (instead of for just succeeding) and keep trying.
So, when we help educate a child towards knowing their feelings and modifying their reactions, they are able to have more self-discipline, which will make everyone's day calmer!
References:
Jim Fay & Charles Fay, PhD:  Love and Logic Magic for early Childhood (2000)
John Gottmann, PhD: Raising an Emotionally Intelligent Child (1997)
John Medina, MD.: Brain Rules for Babies: How to raise a smart and happy child from zero to five (2010)
Jane Nelson, EdD:  Positive Discipline: For Childcare Providers (2002)
Lisa Nyberg, PhD & Rosalyn Templeton:  How to Talk so kids will Learn (2004)
Stanley Turecki, MD.: The Difficult Child (2000)
Tauryn Beeman
Tauryn is the InterExchange Au Pair USA Local Coordinator for the Seattle area.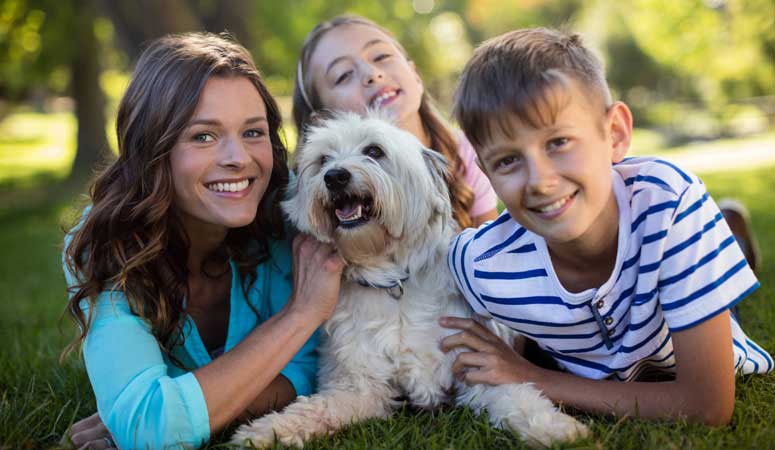 Experience life in the U.S. while living with a welcoming American family.
Sign Up
Learn More
Call Us