---
Brooklyn Host Moms Are the Best!
---
2 minutes
Host Mom Carla
Carla is an amazing mom, she goofs around with her sons, exposes them to new things, great books and amazing food. When she gets home she is all mom and ready to have fun and hang out. She challenges me to cook dishes I have never made before and because of that I turned into a pretty decent food preparer  She is an amazing woman and wonderful mom and I wish her an unforgettable mother's day!

Au Pair Nathalie from Belgium
Host Mom Mary Ann
My host mother is one of the strongest women I know, with the biggest heart for those she cares about. Her children are her number one priority at all times and their happiness is paramount. There are not many women who would do as much as Mary Ann does for the people she loves. I have a huge amount of affection and respect for my host mama, and I can't thank her enough for the experience she is giving me. – Au Pair Millie from England
Host Mom Ileen
I admire my host Mum because she does it all. She is kind, thoughtful, helpful and organised. She always respects my decisions and backs me up and is a great mother to the kids as well as the best host Mum I could ask for.

Au Pair Brooke from New Zealand
Host Mom Lorna
Lorna, is a great woman and fortunately she is the one that I'm working for, I really learning do many things with her as cook, be happy, she is this kind of person that even if she is not feeling good at all she always has a nice smile and helpful ideas. Her heart is pretty big and she is always worry about the people around her, even looking for then first than for herself , for my this year and 6 months with her were totally awesome and I just can say that I will miss her and her kids to because they made me felt part of them. – Au Pair Claudia from Mexico
Host Mom Anna
Anna is honest and good-natured, not too lazy to answer my questions. She takes care of me and helps in difficult situations. And with Anna we can just talk as two adult person.

Au Pair Diana from Armenia
Joanna Lehmann
Joanna was the InterExchange Au Pair USA Orientation Manager from 2006 until 2011. In this role, Joanna had the pleasure of welcoming thousands of au pairs to the United States and assisting host families with their year. Joanna then served as the Local Coordinator for Brooklyn, New York from 2011 until 2015. Joanna greately values cultural exchange and the positive impact it has on all those involved. She has spent many years working and traveling throughout Eurpoe, Asia, Africa, and Australia. She has worked as an au pair in Italy and Egypt.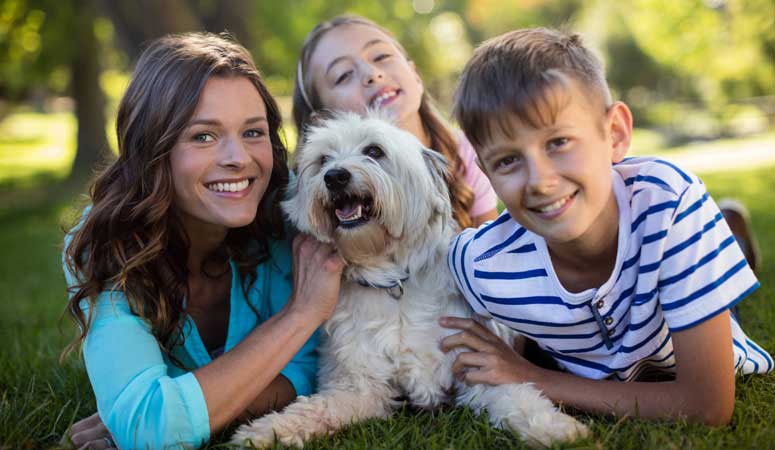 Experience life in the U.S. while living with a welcoming American family.
Sign Up
Learn More
Call Us