---
The Schoenfisch Family Learns About Czech Culture Through Au Pair
---
3 minutes
Eva cooks Czech goodies with her host kids![/caption]
Family dinner is an important part of any family's day. And the Schoenfisch family, of Chapel Hill, NC, has made their Monday dinners even more special with the help of their au pair, Eva.
Named "Czech Mondays" by Eva and the Schoenfisch's young children, family dinner has turned into a cultural learning event for the whole family.
"Even before she arrived to the U.S., Eva expressed interest in [sharing family meals] on a regular basis and it is always a highlight of our week. The children enjoy helping her shop for ingredients and cooking with her," says Ashley Schoenfisch. "For all of us, it is a great opportunity to learn more about Eva and her experiences, because each meal comes with a memory or story."
The sharing of cultures between a host family and au pair is what the U.S. Department of State Au Pair program is all about. It is one of the key programs whose original design is to "increase mutual understanding between the people of the United States and the people of other countries by means of educational and cultural exchange." After connecting with InterExchange Au Pair USA, the family found the cultural value to be an indispensable part of their every day life.
Eva, the family's fourth au pair with InterExchange Au Pair USA, had all of the qualities the young Chapel Hill family wanted in a child care provider who also became like a member of the family.
"Eva not only gives 100 percent to her job caring for our children—she is also proactive about being a part of our family, experiencing American culture and sharing Czech culture with all of us," says Ms. Schoenfisch.
Eva decided to become an au pair in the U.S. for many of the same reasons the Schoenfisch family enjoys hosting an international child care provider.
Learning about Thanksgiving with the Schoenfisch family![/caption]
"I decided to become an au pair because I always loved spending time with children and [it] seemed like a great opportunity for me to achieve valuable memories [about] becoming a part of American family," says Eva. "Learning about American culture is the [best] part of this. Sharing one home with my host family means to share everything about American culture – history, feasts and holidays, cuisine, movies and hobbies."
The supportive and nurturing relationship among Ms. Schoenfisch, her husband, the children and Eva embodies the best of what the au pair program represents. The Schoenfisches embrace and value their au pairs' opinions and cultures. This mutual respect fosters true learning experiences for everyone involved, and on a more global level, expands understanding between countries.
"Our 4-year-old has picked up some [Czech] phrases, and we read traditional Czech children's books, translated into English," says Ms. Schoenfisch. "We do our best to keep each au pair part of our children's lives through pictures and stories, and part of that involves bringing in elements of where they are from, special traditions they celebrate in their home country, language and family. In the long run, it is our hope our children know how loved they are, and part of that includes the love they've been shown by the au pairs from other countries who have cared for them."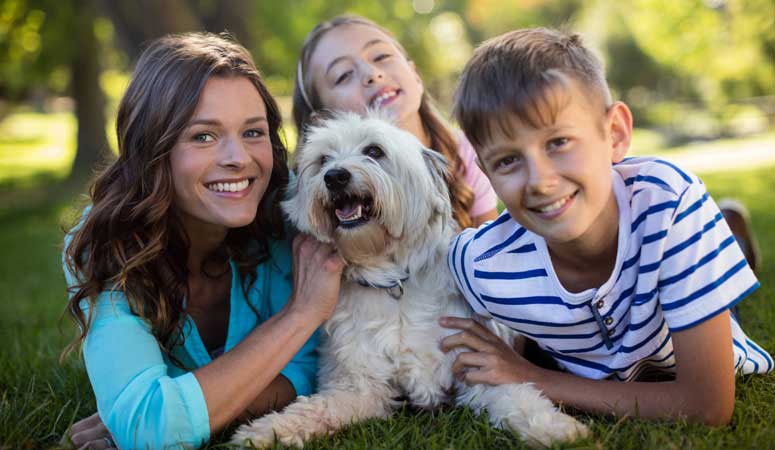 Experience life in the U.S. while living with a welcoming American family.
Sign Up
Learn More
Call Us