---
Happy Father's Day from Au Pair USA!
---
3 minutes
Happy Father's Day from Au Pair USA!
We'd like to thank all the wonderful dads, stepfathers, grandfathers and other parental role models on Father's Day this Sunday, June 16th. It's the perfect day to cook Dad some pancakes, go fishing, watch a baseball game or just let him spend time on the couch with the remote control!
Father's Day card ideas from the Martha Stewart website.[/caption]
Father's Day in the United States
Every year on the third Sunday in June, we celebrate our fathers here in the USA. The origins of this holiday can be traced back to a woman from Spokane, Washington named Sonora Smart Dodd.
After the Civil War, American families began celebrating Mother's Day as a way to honor mothers, unite the country and celebrate peace. Upon hearing about the Mother's Day celebration in 1909, Sonora Smart Dodd, who was one of six children raised by a single father, wanted a similar holiday for fathers. By going to local shops, churches, the YMCA and government officials, Ms. Dodd successfully encouraged support for her cause. The very next year, in 1910, Washington State officially celebrated Father's Day.
In the upcoming years, Father's Day spread across the country. In 1924, President Calvin Coolidge encouraged state governments to celebrate Father's Day and in 1972 it was finally declared a federal holiday. Today, families in the United States celebrate the day by giving gifts and cards, preparing and sharing meals, and by planning activities.

Retailers annually take the opportunity to promote "manly goods" such as sporting equipment, ties, electronics, and greeting cards. But with creativity and a bit of effort, there are many ways to honor and appreciate the fathers who have made a difference in our lives without spending a fortune.
We encourage our families and au pairs to come up with ideas that everyone can do together to create fun gifts for Dad. Do-it-yourself Father's Day cards, cooking projects and Happy Father's Day signs and pictures are always personal, fun ways to show Dads our appreciation.
Father's Day Around the World
Father's Day is celebrated in many countries around the world, though not always on the same day of the year. In fact, if you traveled to different countries, you could celebrate Father's Day ten times a year!
The third Sunday in June is officially Father's Day in many countries including the United States, Canada, Ireland, Japan, France, Mexico, Turkey and Colombia. Our friends in Australia, New Zealand, Fiji and Papua New Guinea celebrate Dads on the first Sunday in September, while countries like Belgium, Bolivia, Croatia and Italy celebrate fatherhood on March 19, which is also St. Joseph's Day. And many places have their own local traditions.
For example, Germany celebrates Father's Day on Ascension Day, which fell on May 9th this year. This national holiday, also referred to as "gentlemen's day", traditionally involved activities such hiking, eating, and beer-drinking (the traditional Ascension Day feast involved a procession to the farmlands). In recent years, modern German families have chosen to forgo festivities and spend time with their families.
In Thailand, Father's Day is celebrated on the king's birthday – the current king was born on December 5th. Traditionally, Thais celebrate by giving their fathers Canna flowers and by wearing yellow to show respect for the king. A few weeks before the day, Thais decorate with portraits of the king and royal symbols in anticipation of the celebration.
No matter when you celebrate, Father's Day is a great day to honor the important men in your child's life. We hope all our fathers, families and au pairs have a memorable Father's Day together!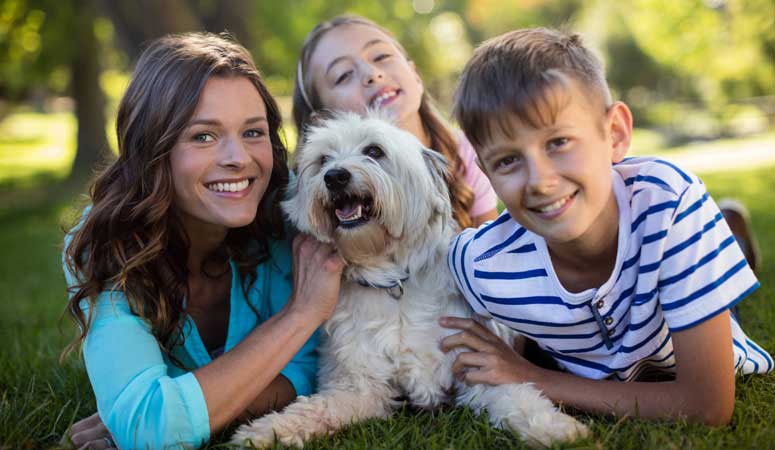 Experience life in the U.S. while living with a welcoming American family.
Sign Up
Learn More
Call Us