---
Avoid the 'Summer Slump' by Keeping Brains Active
---
2 minutes
Summer should be a time of fun, rest, and relaxation for kids! Everyone needs a break from school or work in order to rejuvenate the mind.
While this may mean months away from desks and textbooks, it certainly shouldn't mean months away from learning. Every day is a learning experience, especially when an au pair is in the home!
Here are a few ideas to help you combat the "summer slump" with the kids:
Language Games
Many families choose to host an au pair in order to share a new language with the family. If this is the case, there are so many great games that you can incorporate into language learning!
For example:
Play the game "Telephone" with the kids – Whisper something in another language into one child's ear, then he or she has to whisper it the next child. See if they get the word or phrase right at the end!
Simple songs and chants can be a fun way to practice pronunciation
Role-playing games are fun for children with more advanced language skills
Math Games
Many games reinforce math skills without children even realizing it. Any game that involves rolling the dice or handling play money will encourage children to use their math minds. There may be some great games in the storage closet – if not, you can create your own!
Play "store" with children, setting prices and buying things from around the home
Counting games can be physical – incorporate a jump rope or a dance move and count by twos, fives, etc.
Reading, Writing, and Storytelling
Book fanatics will most likely use their summer downtime to devour books, but what about children who aren't big readers?
Reading aloud to children can be fun for everyone. If kids are really excited about a story, they can use it as inspiration for playing pretend!
Kids can create their own storybooks – if they're too small to write, you can write down the story and the children can illustrate.
Around Town and At Home
Learning doesn't have to fit into an academic category! When kids don't need to go to school, they have time to go elsewhere. Take the kids to a restaurant that serves a cuisine they haven't had, or go to a library, museum, or park. Check out our Cultural Compass guide for local cultural activities in your community.
Au pairs, think of things that you liked as children! Were there any songs, cartoons, or games from home that you can remember? Use YouTube to find a clip from a favorite cartoon or a song you used to sing and share it with the children. They may love it!
From all of us at InterExchange, we wish you a safe, healthy, fun, and enriching remainder of the summer. Enjoy the long days and fireflies – the leaves will be changing soon enough!
Stephanie Willhide
Stephanie started her career working for a cultural exchange program that supports English language learning in Chilean public schools. She came to InterExchange's Au Pair USA program in 2013, and now works as the Web Developer.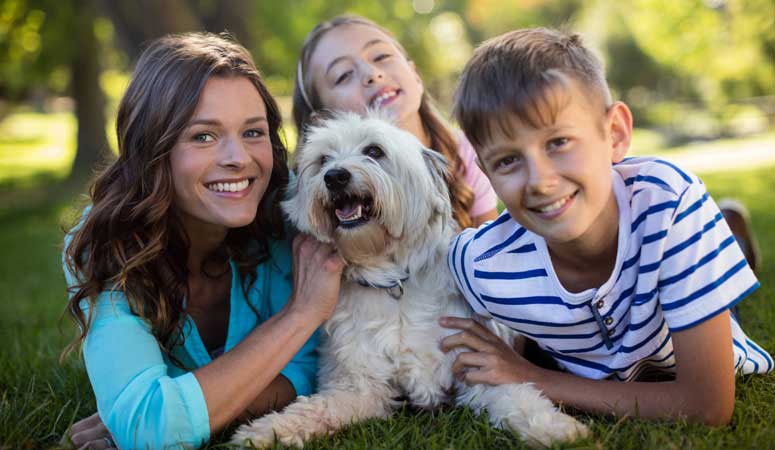 Experience life in the U.S. while living with a welcoming American family.
Sign Up
Learn More
Call Us