---
Dealing with Summer Allergies
---
2 minutes
As an au pair coming to the United States, a new environment and different types of plants and pollen may cause you to experience allergy symptoms that you never faced in your home country. With the right planning and preparation, you can make sure allergies do not disrupt your cultural exchange experience in the U.S.
Here are a few helpful tips to prepare you for seasonal allergies that can crop up throughout the year.
4 Tips for Allergy Preparation & Treatment
Bring medication from home: If you suffer from allergies in your home country, then you will most likely still suffer when abroad, just maybe not to the same extent. Make sure you have all the medication you need to cover you while you are abroad. If it is an over the counter medication, check to see if you can get the same medication when abroad; if not take a good supply with you.

If you are on a prescribed allergy medication, get this filled before leaving your home country to make sure you have enough medication during your time in the U.S. Insurance will not cover your medication abroad if you have an existing condition.

Go to the local pharmacy. If you develop a new allergy when you are abroad, the first stop should be the local pharmacy. They will help you select over the counter medication that will help in most cases. It is not advisable to seek treatment from a doctor for simply allergies, unless they are severe, as most can be safely treated with these over the counter medications.
Look for natural summer allergy remedies. We recommend this excellent article from Mother Earth News that describes 6 natural allergy remedies.
Eat local honey. Local honey will contain most of the main allergens in the area because the bees visit the local flowers and plants. Exposure to this honey has been known to build up your tolerance to these allergens and may be able to help relieve some symptoms of summer allergies!
Although uncomfortable, summer allergies do not tend to last too long. Hopefully these tips will help you treat them and make the most of your time as an au pair in the United States!
by Ross Mason
Stephanie Willhide
Stephanie started her career working for a cultural exchange program that supports English language learning in Chilean public schools. She came to InterExchange's Au Pair USA program in 2013, and now works as the Web Developer.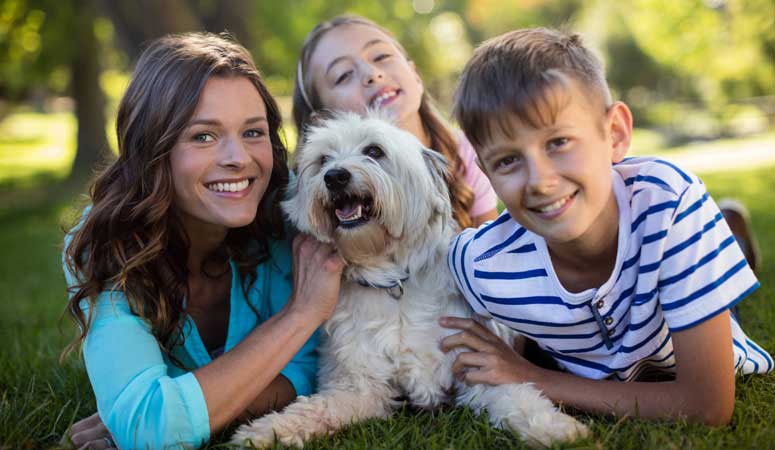 Experience life in the U.S. while living with a welcoming American family.
Sign Up
Learn More
Call Us