---
Celebrating Christmas and Kwanzaa in America
---
4 minutes
As you are most likely noticing by now, the holiday season is jam-packed with fun and festivities! You've most likely already celebrated – or know someone who's celebrated – Halloween, Thanksgiving and Hanukkah. But, the holiday season isn't over yet. Christmas and Kwanzaa still need to be celebrated before 2013 is over!
Christmas is celebrated on December 25th, although many families celebrate on Christmas Eve, on December 24th. With 95% of Americans celebrating Christmas, this is one of the biggest holidays of the year!
While a traditionally Christian holiday celebrating the birth of Jesus Christ, the celebration of Christmas has integrated itself into secular United States culture. Since many of you are familiar with Christmas, we'll focus on a few cultural elements that you will find here in the States.
Awaiting Santa Claus – young believers in Santa Claus will be sure to be on their best behavior this time of year! Santa, the jolly, bearded man who travels via reindeer-led sleigh around the world overnight, squeezing down chimneys and leaving gifts for good children under the tree, has been keeping track of who has been "naughty" and who has been "nice." Parents may remind children that if they're on Santa's "naughty" list this year, they may get a lump of coal under the tree in the place of gifts!
To prepare for Santa, many children will leave a few cookies on the fireplace, to keep Santa from getting too hungry during his travels. They also may leave a carrot for Rudolph, Santa's favorite reindeer! Once the gifts are distributed, even the biggest sleepyhead will wake up early to see what gifts Santa has left under the tree.
Christmas Cookies – each year, many families bake special cookies around Christmas time. This tradition most likely originated centuries ago – learn about the history of Christmas Cookies. Some families may bake cookies in special shapes, such as a tree or candy cane, and decorate them with sprinkles or icing. This is a great time of year to try homemade cookies!
Christmas Movies – Along with baking, gift-giving, and other traditions, many people in the United States take this time to re-watch their favorite Christmas movies.
Here are a few ideas for you to watch! Talk to your host parents about appropriateness for viewing with host children.
It's A Wonderful Life
How the Grinch Stole Christmas!
The Muppet Christmas Carol – G
A Christmas Story – PG
White Christmas
Miracle on 34th Street – G
Home Alone – PG
The Nightmare before Christmas – PG
Elf – PG
Kwanzaa
The day after Christmas, December 26th, marks the first day of Kwanzaa. This seven-day celebration, which celebrates African heritage, culture, and unity, runs until January 1st of the new year.
The first Kwanzaa celebration took place in 1966, nearly 50 years ago. The holiday was created by Dr. Maulana Karenga, in order to pay tribute to the rich cultural heritage of people of African descent worldwide.
Dr. Karenga is an activist, scholar, professor, and chair of Africana Studies at California State University, Long Beach. A holder of two PhDs in political science and in social ethics and the author of many books and essays in his area of expertise, Dr. Karenga was an important member of the Black Power movement of the '60s and '70s.
Families celebrating Kwanzaa give gifts – which, according to the Official Kwanzaa Website, must include books and heritage symbols, share food and drink and decorate using traditional African decorations and Pan-African colors (red, black, and green.) Each day of Kwanzaa has a corresponding value, which is discussed along with the lighting of a candle on the appropriate day.
The 7 values of Kwanzaa are:
*Unity
*Self-Determination
*Collective Work and Responsibility
*Cooperative Economics
*Purpose
*Creativity
*Faith
Take a look at the values in Swahili, as well as a description of each.
There are many other elements of this holiday, and each element of Kwanzaa was created quite purposefully in order to help families remember and celebrate their heritage and community. We'd invite you to explore the Official Kwanzaa Website in order to learn more about the holiday!
Whether your host children celebrate Kwanzaa or are not familiar with the holiday at all, it's a good opportunity to read about it! Here is a selection of children's books to explore Kwanzaa alongside the children.
Many families who celebrate Kwanzaa also celebrate Christmas and other winter holidays. Kwanzaa is not a replacement for other holidays, but rather an opportunity to celebrate heritage and community apart from other holidays.
We hope that you get the most you can out of this holiday celebration! Stay safe, be happy, and don't forget to communicate with your family back at home. Happy Holidays from InterExchange!
Stephanie Willhide
Stephanie started her career working for a cultural exchange program that supports English language learning in Chilean public schools. She came to InterExchange's Au Pair USA program in 2013, and now works as the Web Developer.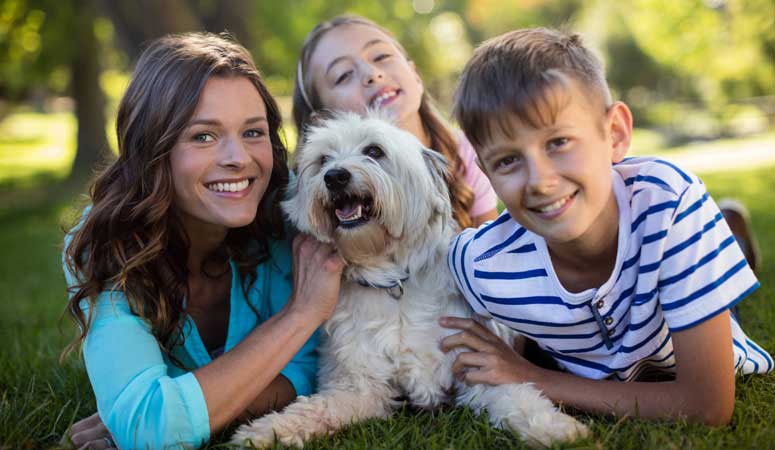 Experience life in the U.S. while living with a welcoming American family.
Sign Up
Learn More
Call Us