---
Civil Rights in North Carolina & Beyond
---
2 minutes
January and February give us times to pause and remember history. Do you know North Carolina played a key role in the US Civil Rights Movement?
InterExchange Au Pair USA, as a Cultural Exchange organization, strives to explore culture in our local areas. As a part of our cultural exploration of North Carolina, we will be focusing on the Civil Rights Movement in February at our Cluster meeting on February 8th.
Background
Before 1954, the United States had a "Separate but Equal" law (known as "Jim Crow Laws") that separated blacks and whites. These laws that required separate entrances to stores for blacks and whites, separate schools, and required blacks to sit in the back of the bus–to name a few restrictions. The Supreme Court decision, Brown v. Board of Education of Topeka, Kansas, overturned the law and said "separate but unequal" was the result. Various groups and people worked during the 1950s and 1960s to desegregate the United States, specifically the south.
The Rev. Martin Luther King, Jr. was a Baptist preacher from Atlanta who led non-violent civil disobedient protests to end segregation. He gave his famous "I Have a Dream" speech in Washington, D.C., on August 28, 1963.
North Carolina's Role
North Carolina played an important part in the Civil Rights Movement in the 1960s. In Greensboro sit-ins began on February 2, 1960 at the Woolworth Lunch Counter. These sit-ins were a non-violent civil disobedient act by four freshmen students from the North Carolina Agricultural & Technology College (NC A&T). Though other actions, like the Montgomery, Alabama Bus Boycott, occurred before these sit-ins in Greensboro, these students' actions are often considered a spark of the Civil Rights Movement in the United States.
As a result of the Greensboro Sit-ins, supporters of the Civil Rights Movement founded the Student Nonviolent Coordinating Committee (SNCC) in Raleigh.  The SNCC organized other sit-ins, Freedom Rides across the south, and the March on Washington in 1963. It was at the March on Washington where The Rev. Martin Luther King, Jr. gave his famous "I have a Dream" speech.
Cluster Meeting Field Trip
In honor of Martin Luther King Jr. Day on January 20th, February being Black History Month, and the 54th anniversary of the Sit-in movement in Greensboro, NC, the InterExchange Au Pair USA Raleigh Cluster is joining the Chapel Hill and Charlotte Clusters for a trip to the International Civil Rights Museum on Saturday, February 8th, in Greensboro, NC, for our February Cluster Meeting. We will be touring the Museum at 1:00 p.m. as a group, where we will get to see the original lunch counter where the sit-ins occurred along with other artifacts from civil rights movements around the world. Host families and guests are invited to join us. Our group rates are $9/person for ages 13-64, $7 for students and ages 65+, $6 for ages 5-12, and free for under 5.
Suzanne Miller
Suzanne is the InterExchange Au Pair USA Local Coordinator for Raleigh, North Carolina.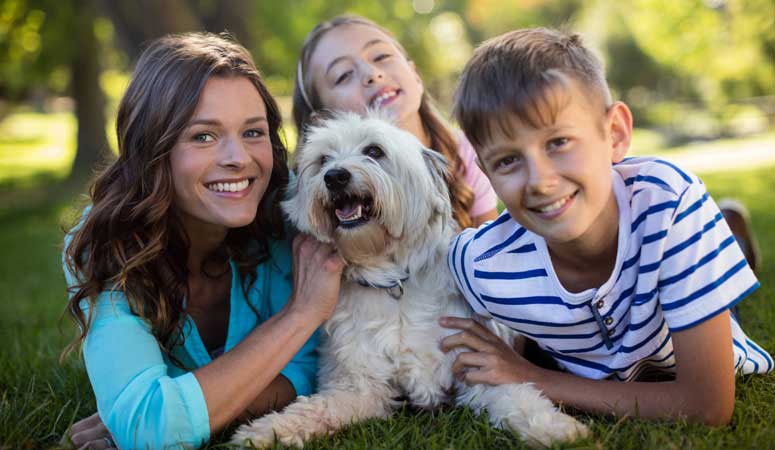 Experience life in the U.S. while living with a welcoming American family.
Sign Up
Learn More
Call Us