---
Welcoming Your Au Pair
---
3 minutes
Any new relationship takes time to build, but first impressions can make a big difference. When welcoming your au pair into your home you'll want to make sure you're ready before the big day arrives. In addition to being patient and considerate of jet lag, culture shock and homesickness, here are some tips to get off on the right foot with the newest member of your family:
Create a Welcome Sign for the Airport
Nothing shows excitement for an arrival like a welcome sign at the airport. This is a great activity for the whole family, as each member can add his or her own flavor to the design. Get creative!
Decorate Your Au Pair's Room
While it's important to give your au pair her or his own space, to be decorated however she or he would like, starting things off with some photos of the family on the wall or a piece or artwork created by the kids is a nice start. Blank walls can be made more inviting with a more personal touch.
Plan Vacation Time in Advance
You're undoubtedly busy – who isn't? Being there when your au pair arrives and even spending the following day home from work is a nice way to show that you're excited to welcome a new family member. This will require planning ahead at work.
Prepare an Initial Family Meal
This will take some research. Ask your au pair about favorite foods are and if he or she has any dietary restrictions. This is a great chance to showcase your family recipe and to initiate your au pair into American cuisine.
Write Out Your Expectations and Rules
Are family members expected to their dishes to the sink after every meal? Should shoes be taken off at the door? Is the TV only to be watched for a certain amount of time per day?
Every family has its own set of rules, so make sure your au pair knows them, so she or he can not only follow them, but also help reinforce them with the kids. A short list that your au pair can reference if any questions arise can be helpful. Just keep the tone is friendly and informative rather than intimidating to a newcomer to your home.
Host a Gathering with Friends and Family
This is probably not something you should do right away, but after a period of acclimation, inviting close friends and family members for a potluck lunch or barbecue could be a nice way to initiate your au pair into your community. Talk to your loved ones and and your au pair about scheduling a good time for a visit. A week or two after your au pair arrives is usually enough time for them to begin settling into your home.
Create a Family Time Bucket List
Do you go skiing every winter and want to bring your au pair along? Is having a card night once a month important to you? How about a family picnic in the local park?
Life can move fast sometimes, and great ideas for family fun can fall by the wayside, so ask the whole family to contribute at least one activity to a "Family Time Bucket List"; leave space for your au pair to add his or her input as well. The kids can help decorate and design this list and place it somewhere prominent – perhaps on the refrigerator or another shared space?
Do you have any suggestions from past experiences about how to welcome your au pair into your home and family life? Let us know in the comments section below!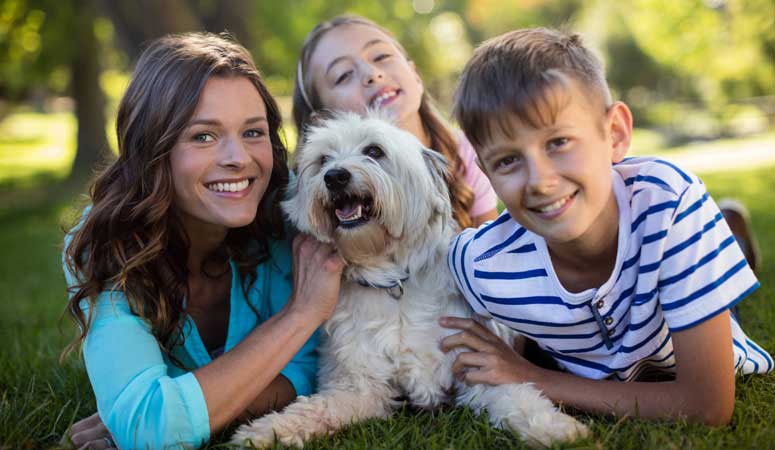 Experience life in the U.S. while living with a welcoming American family.
Sign Up
Learn More
Call Us