---
'Saving and Spending: The Au Pair Stipend'
---
4 minutes
All au pairs earn a weekly stipend of at least $195.75 per week – this is a number determined by the U.S. State Department. You may be wondering, "Why at least 195.75 per week?" It seems like a strange number, but there is a strict equation used to arrive at this amount. The stipend is calculated by multiplying the Federal Minimum Wage by the maximum number of hours worked per week, then subtracting 40% for room and board.
Here's how the stipend is calculated:
Federal Minimum Wage: $7.25 x Maximum hours worked per week: 45 = $326.25 minus Room and board credit of 40% ($130.50) = $195.75
According to U. S. State Department regulations, all au pairs must receive this weekly stipend, regardless of whether or not they have worked the maximum 45 hours during the week. Au pairs also receive this stipend during their two weeks of vacation!
Since your food and housing are covered, your stipend is considered your "discretionary income" or money you can spend on activities of your choosing – travel, eating out, and otherwise exploring your community. Over the course of 12 months, you'll earn nearly $10,000 in stipends. If you plan carefully, you can enjoy quite a few cultural and recreational activities with that amount of money!
Here at InterExchange, we encourage you to use their earnings to get the most out of your time in the United States. We want you to try new foods, buy keepsakes and souvenirs, enjoy social events with friends, and to see as many of the diverse and unique areas of our country as you can! Here are some suggestions to help you effectively manage your earnings:
Keep an Emergency Fund
We recommend keeping the equivalent of two week's stipend (about $400) in an emergency fund. This is money that you never use for anything except an emergency. If you never end up needing the money, you can take it home with you to help you get re-settled.
Set aside 10% for taxes
You will have to file taxes at the end of the calendar year. Depending on when you started the program and how much you earned, you might have to pay several hundred dollars toward U.S. taxes. We recommend putting aside 10% ($20) a week to be able to pay your income taxes at the end of the calendar year. In the end, this should be more than enough. Whatever is left over after paying taxes is yours to keep!
Pay yourself, too!
Experts recommend saving at least 10% of your income – for you, that's about $20 per week. Talk to your bank about opening a savings account, and consider scheduling an automatic transfer of $20 each payday – that way, you're saving without even thinking about it. By the end of the year, you'll end up with about $1,000 to travel, or to take home with you.
Use Discount Sites Like LivingSocial or Groupon to Try Something New!
These sites (also available as apps) are a great way to find workout classes, haircuts, and even some restaurants in your area at discounted prices. If you're interested in trying a class such as Zumba, CrossFit, or Kickboxing, you're sure to find a deal through LivingSocial or Groupon!
Shop at stores during sales and clearance periods
The United States has a deep discount culture – many consumers are not accustomed to paying full price for items such as clothes and shoes. Be on the lookout for sales! Any discount of 40% off or higher is generally considered to be a good deal.
Ask around!
When you're new to a city or country, it's easy to spend more money than you would if you were home. When you find yourself in need of an adaptor, new coat, or guidebook, you might end up making a purchase at the first place you find – which may not be the best value!
Your host family, neighbors, LC, fellow students in your classes, and other au pairs who have been in the U.S. longer are great resources. They can tell you about your new city's best deals and hidden gems.
Search Kayak, Priceline, and more!
When planning a trip, the internet is essential. If you're planning on flying, don't just search for flights once – try multiple times and dates on multiple sites to get the best value! Here are some places to get started:
Kayak
Priceline
Yahoo Travel
Skyscanner
CheapoAir
The same is true for hotels/hostels, car rentals, and other travel-related costs. Review the options online using InterExchange Cultural Compass to research the different options around the country and resources to improve your travel experience. Keep an open mind and be sure to Google things you're interested in – you never know what new bus company or travel app you may find!
We hope that these tips are helpful for understanding and making the most out of your weekly stipend. Managing money well can help reduce stress and increase your opportunities for cultural exchange. Finally, when trying to decide between taking that trip or buying a new bag, remember that experiences bring more happiness than things!
Stephanie Willhide
Stephanie started her career working for a cultural exchange program that supports English language learning in Chilean public schools. She came to InterExchange's Au Pair USA program in 2013, and now works as the Web Developer.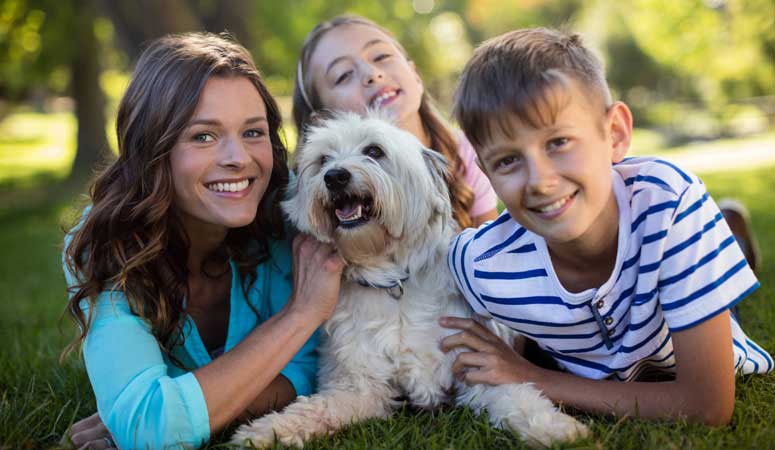 Experience life in the U.S. while living with a welcoming American family.
Sign Up
Learn More
Call Us