---
How to Celebrate the Super Bowl
---
3 minutes
On February 2nd, the Super Bowl will be upon us! Football fans across the United States will be cheering on as the Denver Broncos and the Seattle Seahawks play one of the most important games of the year – the championship game of the National Football League (NFL).
Remember that we're talking about American football here – not the game of worldwide fame and popularity that we call "soccer" here in the States. Some of you may have really gotten into the spirit of American Football – if so, that's great! But if you've watched football, only to find yourself wondering what a "linebacker" does or what a "defensive tackle" is, you can still enjoy the fun and games of the Super Bowl. Here, we explore some cultural elements of Super Bowl Sunday:
The Star Spangled Banner
Singing the Star Spangled Banner, our national anthem, is a tradition before many sporting events and has been sung before every Super Bowl game. Singing the anthem is an honor awarded to a talented singer who will be able to hit the range of notes in this difficult song. This year, Renee Fleming will be singing the anthem. Take a look at some notable past performances:
[youtube M851_qHQ03A]
1991 – Whitney Houston
2003 – Dixie Chicks
2004 – Beyoncé
2012 – Kelly Clarkson
Advertising & Commercials
Because the Super Bowl is watched by so many people, advertisers will be paying around $4 million for one 30-second commercial to air during this special game! A spot during the Super Bowl is the most expensive air time of the year.
Super Bowl commercials are famously funny, inspirational, outlandish, but sometimes, not very good at all. Watching and commenting on these commercials is a national pastime! Social media will be ablaze with new hashtags during the whole Super Bowl weekend.
Halftime Show
This year, Bruno Mars and the Red Hot Chili Peppers will be performing at the halftime show – the most watched musical event of the year!
You can watch some past halftime shows here:
[youtube zV4d6Ig1xtA]
2013 – Beyoncé
2012 – Madonna
2011 – The Black Eyed Peas
Food
The Super Bowl is a great time for "pigging out" on your favorite foods. Check out our Pinterest board for some great ideas.
If you're looking to make a recipe to bring to a Super Bowl Party, we'd like to highlight our favorite Chicken Wing Dip. This is a delicious recipe that is sure to please party goers!
CHICKEN WING DIP
Ingredients:
2 (8 ounce) packages of cream cheese, softened
3/4 cup of Frank's Red Hot
1 cup of Blue Cheese Dressing (Ranch can be substituted)
2 cups of diced cooked chicken
1 cup of shredded cheddar cheese
Directions:
Preheat the oven to 350 degrees F (175 degrees C).
In a medium bowl, stir together the cream cheese and hot sauce until well blended. Mix in the blue cheese dressing, chicken and cheddar cheese. Spread into a 9x13 inch baking dish. Sprinkle cheddar cheese on top as desired.
Bake for 20 to 30 minutes in the preheated oven.
Serve with tortilla chips.
Eat and enjoy!
If you will be watching this year's Super Bowl, we hope you enjoy the game! As always, be safe if you will be going anywhere to celebrate, and take this opportunity to enjoy this special American event.
Stephanie Willhide
Stephanie started her career working for a cultural exchange program that supports English language learning in Chilean public schools. She came to InterExchange's Au Pair USA program in 2013, and now works as the Web Developer.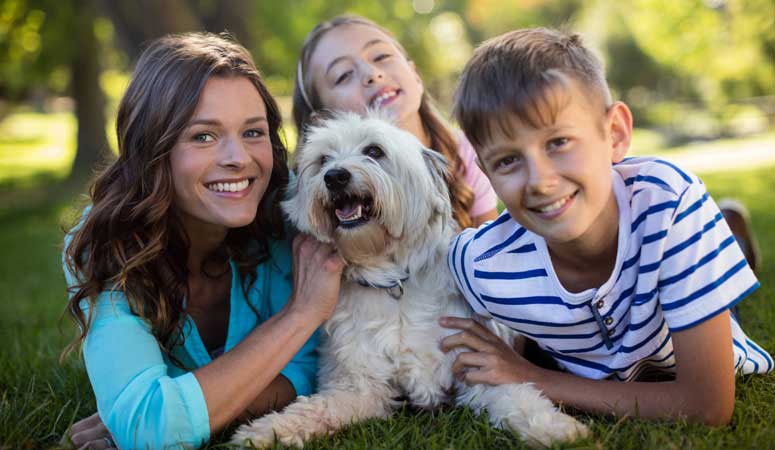 Experience life in the U.S. while living with a welcoming American family.
Sign Up
Learn More
Call Us