---
The Super Bowl, Sochi, March Madness and More!
---
3 minutes
Watching sports together are a great way for Host Families and Au Pairs to share culture. February gives us two big opportunities: The Super Bowl and the 2014 Winter Olympics!  InterExchange Au Pair USA, as a Cultural Exchange organization, strives to explore culture in our local areas and throughout the United States. This February we have two great opportunities to share our culture through major sporting events.
The Super Bowl
On February 2nd, Super Bowl XLVII (#48) will be played in New Jersey, right outside New York City. The Super Bowl is the championship game for the National Football League, and this is the 48th year it has been played. This year's game is between the Denver Bronco's and the Seattle Seahawks. Who do you think will win?
Does your family celebrate Super Bowl Sunday? Are you planning to attend or host a Super Bowl Party?  Do you watch only for the commercials or half-time show? What foods do you traditionally eat? What traditions does the Super Bowl bring out among fans like wearing a particular jersey or hat? Sitting in a particular seat? Yelling a specific cheer? These are some of the things you can discuss while you enjoy the big game!
Sochi 2014 Winter Olympics
Then from February 6th - 23rd the 2014 Sochi Winter Olympics become our national sporting focus.  The US television coverage is on NBC and its affiliate stations. What are your favorite sports to watch?  Which athletes and countries do you enjoy watching? What differences in television coverage do the au pair's notice about US coverage and the coverage they usually see at home?  What do the official Opening Ceremony outfits of the various countries say about their country's history and customs? Do other countries focus on the metal counts as much as the US does?
At our Raleigh Cluster's January Cluster Meeting, we talked about the likelihood au pairs will see different emphases in the US than they do at home.  I hope our Host Families and au pairs will take time during the Olympics to talk about the similarities and differences they experience in coverage and emphasis, and enjoy this chance to share about our cultures and countries.
March Madness: The ACC and NCAA Tournaments
Maybe your family enjoys basketball instead of football or the Olympics, and you are looking forward to the ACC tournament and March Madness. The conclusion of the college basketball season is called March Madness because of the intensity that comes with all the games leading up to the NCAA Championship. The ACC (Atlantic Coast Conference) is the Conference of schools that our area schools of Duke, University of North Carolina at Chapel Hill (UNC-CH), and North Carolina State University (NCSU) are all members of. The ACC Men's Basketball Tournament is being held in Greensboro, NC from March 12 - 16th to determine the conference champion.  Then on Sunday, March 16th we find out the list of teams that will play for the NCAA (National Collegiate Athletic Association) Title in Arlington, Texas on April 7th.  Does your family celebrate March Madness?  Who is your favorite team? Will you attend or host a party for the Final Four?
World Cup 2014
When we talked at our January Cluster meeting about upcoming sporting events this year, the au pairs reminded me that this year is also the World Cup of Soccer (Football).  It is in Brazil from June 12 - July 13th.  [The au pairs seemed surprised that I did not know it was being played this year or even much about the World Cup in general.]  Does your family watch the World Cup and keep up with the events?  Does your au pair want to watch the games?
Does the au pair prefer Football or US Football or another sport that we have not included here?  What other cultural things has your host family and au pair learned by watching sports together?
Suzanne Miller
Suzanne is the InterExchange Au Pair USA Local Coordinator for Raleigh, North Carolina.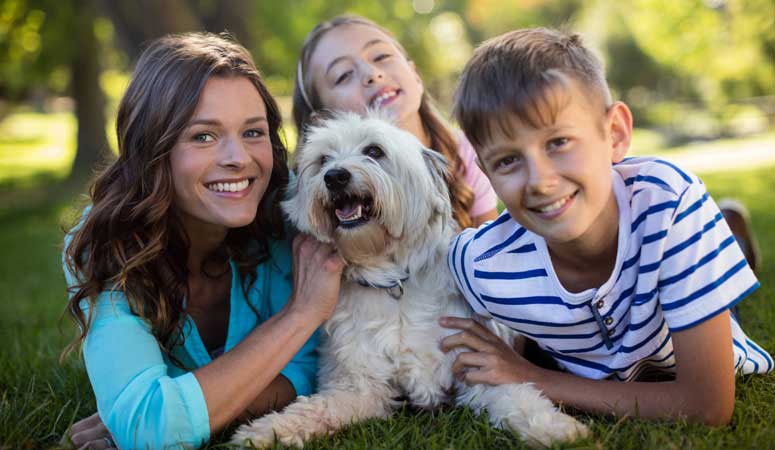 Experience life in the U.S. while living with a welcoming American family.
Sign Up
Learn More
Call Us