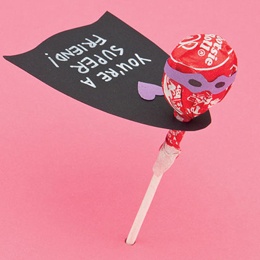 Have you been seeing red and pink hearts, stuffed animals, and chocolates everywhere you go? It's that time of the year – Valentine's Day is upon us! Every year on February 14th, couples celebrate their relationships, children trade cards and candies with friends, family members exchange greetings, and single people plan "alternative" events in rebellion.
Valentine's Day, much like many other holidays here in the United States, is a time for gifts and food! Every year, $13 billion dollars are spent on celebrating the holiday in the United States. The most commonly gifted items on this day are candy, flowers, cards, jewelry, and dining out. If you're planning to give a Valentine's gift, boxes of chocolates are popular choices, but for a different alternative, you can conversation hearts, which are small, sugary heart-shaped candies bearing messages such as "Be Mine" and "Cutie Pie."
Valentine's Day can also be a great day for children! Your host children will most likely want to distribute "valentines," which are small cards, to their classmates and other friends at school. Valentines featuring beloved cartoon characters and other fun designs are available for purchase at many stores, but we love the idea of children creating their own valentines for their parents, classmates and friends! (And of course, their au pairs!) Check out our Pinterest board for some inspiration. This can be a great way for you to bond with your host children and to inspire their creativity!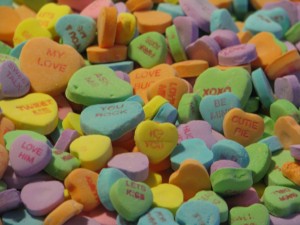 When you're talking with your friends instead of your host children, some of them might experience some stress about this day. Valentine's Day can take some extra energy – both for people who are in relationships and those who are not! People who are in relationships may find themselves worrying about whether or not their loved ones will like the gifts and activities that they have planned. Single people sometimes feel excluded when the emphasis is on couples during this celebration of romantic love.
We at InterExchange encourage you to avoid any stressful thoughts regarding Valentine's Day, and to focus on the positive relationships you have in your life. Regardless of whether or not you have a "valentine," make it an opportunity to reach out to your family and friends at home, your Local Coordinator, and your host family and friends here in the U.S. We're sure that you're missed by people at home and loved by people here in the U.S, and it's always good to remind the people in your life how much you care about them.
Happy Valentine's Day from InterExchange!
Stephanie Willhide
Stephanie started her career working for a cultural exchange program that supports English language learning in Chilean public schools. She came to InterExchange's Au Pair USA program in 2013, and now works as the Web Developer.