---
Making Friends in the U.S.
---
3 minutes
When you signed up to be an au pair, you may have imagined yourself spending weekends shopping, exploring and hanging out with new American friends. If making friends is easy for you, then congratulations! You must be very friendly and sociable. However, if you're still getting comfortable with meeting new people, know that you're not alone. Many cultural exchange participants find it challenging to connect with new people, but doing so is a very important part of cultural exchange!
Here, we offer a few tips to encourage you to make new friends and learn a bit more about the culture of your new home.
Say "yes" to new opportunities.
If someone that you know invites you to go bowling, but you've never been bowling and you're not sure that you'll have any fun, why not try it anyway? It might be strange, but it might also be a lot of fun. Even if you don't like it, at least you can say you tried it – and maybe you'll form a closer friendship with the person who invited your or even meet a new friend.
Of course, you always want to put your safety first. Don't try anything that would put you in danger, but as long as you're being safe, your au pair year should be about trying new things and challenging yourself to be more independent.
Log off, sign out and leave your room.
We all need alone time – some people need a little, some people need a lot. Be sure to relax and recharge, and keep in touch with friends and family from home. While homesickness may affect new au pairs, you don't want to spend so much time Skyping and WhatsApping your friends from home that you aren't forming new friendships during your au pair year. Make sure you're getting out and doing something cool during your free time!
Don't be afraid to be alone.
Let's say you want to join a local soccer or volleyball team as a way to meet people. Of course, it will be easier if you invite another au pair, especially one who speaks your native language, to join you. But if you do, you might find yourselves only talking to each other. Why not consider joining with someone new? Then, when you get there, you'll have someone with you, but will also be more likely to make an effort to talk with others.
There's nothing wrong with doing an activity with a friend, but keep in mind that if your goal is making new friends, it's important to be open to others rather than sticking by your friend's side. It's especially important to practice your English, so don't be too reliant on friends who speak your native language.
Admit that you may feel uncomfortable at times. It's okay!
Interacting with people in a new culture can sometimes make you feel like a young teenager again. Why is she sitting so close to me? Why is he speaking so quietly? What is that tone of voice supposed to mean? It can be hard to interpret social cues in a new culture, when they're not the social cues that you've lived with your entire life. This is okay – you're learning!
If you're not a native English speaker, you may feel shy or embarrassed to speak at a social event. Think about it from the other person's perspective, though – if you were at home, in your home country, and you met someone from another country, would you make fun of that person? We hope not! You would probably be interested in this newcomer, and try to make him or her feel welcome. So, give others the benefit of the doubt and hope they do the same for you.
Don't get discouraged – it all takes time!
There might be times when you meet new people, but aren't able to make a strong connection. You might have times where you feel uncomfortable or that no one understands your sense of humor. These experiments are all a part of the challenge of trying to integrate yourself into a new community. As long as you're persistent and make the effort, you're more likely to meet people you genuinely like and from whom you can learn new things.
We wish you the best, and hope that you make some truly lasting memories and friendships with not only your fellow au pairs, Local Coordinator, and your host family, but also with other people in your local community.
Stephanie Willhide
Stephanie started her career working for a cultural exchange program that supports English language learning in Chilean public schools. She came to InterExchange's Au Pair USA program in 2013, and now works as the Web Developer.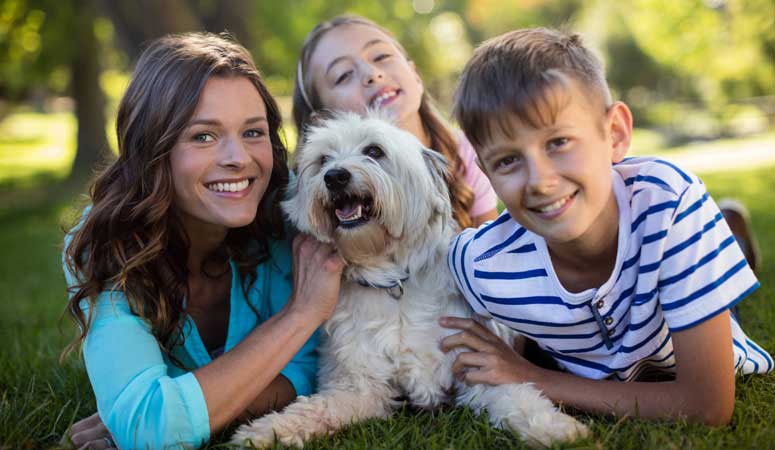 Experience life in the U.S. while living with a welcoming American family.
Sign Up
Learn More
Call Us