---
Celebrating St. Patrick's Day in America!
---
2 minutes
Monday, March 17th, marks St. Patrick's Day – a day that is celebrated all across the States!
St. Patrick's Day is traditionally a Christian holiday, and has been observed as a religious festival in Ireland for more than a thousand years. However, it has been celebrated in the States since the late 1700s, and is primarily a celebration of Irish culture. Many Irish Americans celebrate their heritage on this holiday. In fact, there are more Irish Americans in the U.S. than people in Ireland – but you certainly don't have to be Irish to join in the fun!
Here are a few tips to help you get into the spirit on St. Patty's Day!
Go Green
On St. Patrick's Day, green is the color of the day! You run the risk of being pinched – yes, literally – if you aren't wearing at least one green item. Why take that chance? If you don't own anything green, arrange to borrow something from a friend. It could also be fun to wear a shamrock pin, if you really want to get into the spirit. It can also be fun to pick out something green for your host children to wear. They're sure to celebrate the day at school, so they will probably be excited about picking out a green outfit!
The emphasis on green is not limited to clothing, though. The city of Chicago has been dying the Chicago River green since 1961, and per First Lady Michelle Obama's request, the White House fountain has been green every St. Patty's Day since 2009. You can get into the spirit by adding a touch of green food coloring to something you're preparing. Your host children would probably be very excited to find a surprise green treat in their lunch boxes. Just check with your host parents to make sure the kids don't have any dye sensitivities!
Attend a Parade and Try New Foods
Many towns in the U.S. host a St. Patrick's Day Parade. If you have one in your area, make a plan to attend with friends or your host family! You and your host children could make a banner or poster to carry. This would be a great opportunity to listen to some Irish music or sample some Irish food. If there aren't any events in your area, why not make your own? Here are some fun St. Patty's Day recipes.
Have fun and be safe!
As with many holidays, St. Patrick's Day can be a big day for celebrating. We encourage you to have fun, but always remember to be safe! Plan your activities with friends you trust and keep our safety tips in mind!
Stephanie Willhide
Stephanie started her career working for a cultural exchange program that supports English language learning in Chilean public schools. She came to InterExchange's Au Pair USA program in 2013, and now works as the Web Developer.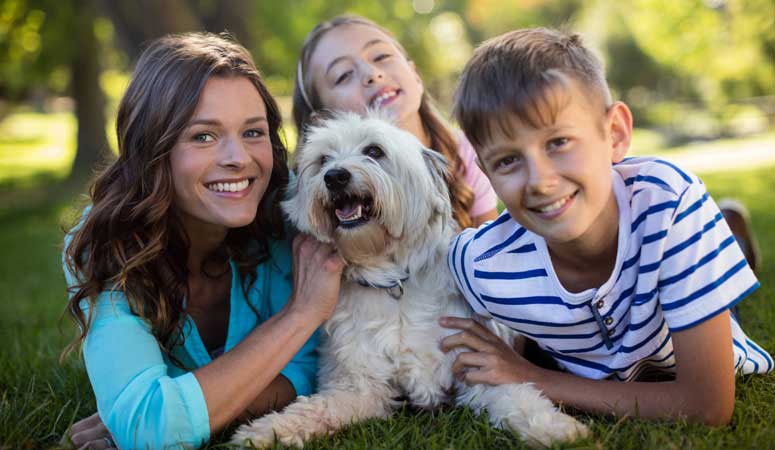 Experience life in the U.S. while living with a welcoming American family.
Sign Up
Learn More
Call Us