---
What's April Fool's Day?
---
2 minutes
Don't miss out on your chance to make someone smile for April Fool's Day!
Hey, au pairs! Do you have the "winter blues?" For au pairs coming from warmer climates, the gray days and long, cold nights that we've been experiencing can lower energy levels. Even those of us who grew up with this sort of climate are yearning for some sunshine! If you are too, you're in luck – spring sunshine will be on our faces soon enough.
To get you in the spring spirit, we're going to tell you about April Fool's Day – a day of laughter!
April 1st, otherwise known as April Fool's Day, is a day for pranks and practical jokes! In order to participate, you must play a practical joke or prank, wait for the other person's surprised reaction, and then yell, "April Fool's!" to let him or her know that it is just a joke. Do you have another day for pranks at home? If so, it would be great to tell your family about it, and talk about some funny jokes that you might have played in the past.
While individuals may trick others by switching the salt and the sugar, hiding a friend's shoes, lunch, or toothpaste in the morning or maybe sharing some "false" news with family and friends, some companies have been playing some pranks of their own!
For example, Taco Bell stirred controversy in 1996 by running a full-page ad in many newspapers announcing that the fast-food restaurant had purchased the Liberty Bell.
You can count on Google to participate, as they've been coming up with funny jokes for many years. Check out some of these classic jokes:
Gmail Paper
Google Nose
Gmail Custom Time
Gmail Motion
This could be a great opportunity to team up with your host children to play a practical joke on a host parent – just make sure it's safe, doesn't scare anyone and doesn't hurt anyone's feelings! Here are a few ideas to check out for inspiration.
We wish you an April Fool's Day full of laughter. If you play any great pranks, please let us know in the comments section!
Stephanie Willhide
Stephanie started her career working for a cultural exchange program that supports English language learning in Chilean public schools. She came to InterExchange's Au Pair USA program in 2013, and now works as the Web Developer.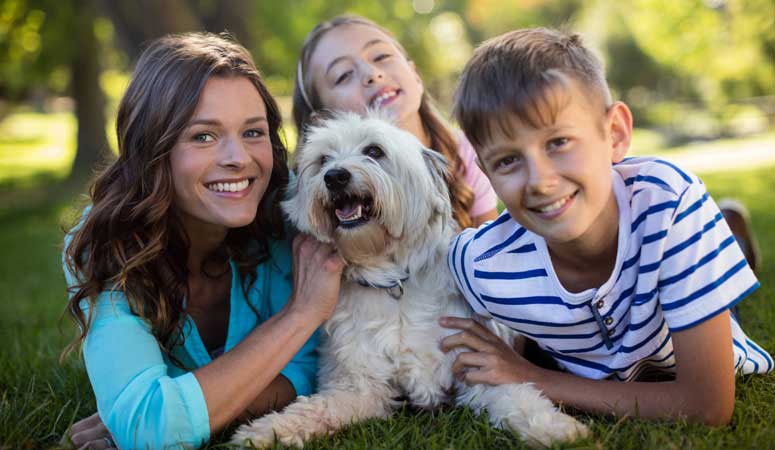 Experience life in the U.S. while living with a welcoming American family.
Sign Up
Learn More
Call Us