---
Spring Activities for Au Pairs
---
2 minutes
Spring is in the air! After an unusually cold winter, green leaves are sprouting, flowers are blooming and kids and adults alike are packing away the winter coats and heading outdoors to enjoy the sunshine. Here, we'll explore a few spring activities enjoyed across the United States!
Baseball
Baseball, which is often called "America's pastime," is played in the spring! You may not be familiar with baseball, but your host family most likely is. Take this opportunity to ask your host kids what they know about baseball – they may have favorite teams and players and may even have some baseball cards to share with you!
Attending baseball games can be a lot of fun – typical American foods like hot dogs and nachos are all part of the experience while rooting for your favorite team. You may even want to sing "Take Me Out to the Ball Game," a classic baseball song.
http://www.youtube.com/watch?v=qscED3psy_U
Some of your host kids may be on baseball (or tee ball or softball, which are variations of baseball) teams at school or in your local neighborhood. Other spring sports often include track and field, soccer and tennis – sports will vary by school, though!
Spring Cleaning
The American tradition of "spring cleaning" is an opportunity for people to take advantage of the cheery spring weather and get to work cleaning their homes. It's a time to go through old belongings, such as clothes, games and other things that may have accumulated in the home and outlived their usefulness.
Families might hold "garage sales" or "yard sales" to sell clothes and toys that kids have outgrown to other families in the area. It can be fun to peruse neighbors' yard sales and maybe find a few treasures for your host kids or yourself! Check with your host parents before you buy used clothes or toys, though, in case your kids have allergies.
Picnics
What better way to enjoy a sunny, beautiful day than to enjoy an outdoor lunch? You and your host kids can prepare sandwiches, fresh fruit and other items together, and pack them up with a large blanket to bring to a park to eat outside. Some parks have picnic tables, so you can enjoy a meal in the great outdoors while still eating at a table if you prefer.
We hope that this blog post has given you some inspiration for making the most of this spring season – we'd love to hear from you in the comments section below if you have any favorite spring pastimes from home!
Stephanie Willhide
Stephanie started her career working for a cultural exchange program that supports English language learning in Chilean public schools. She came to InterExchange's Au Pair USA program in 2013, and now works as the Web Developer.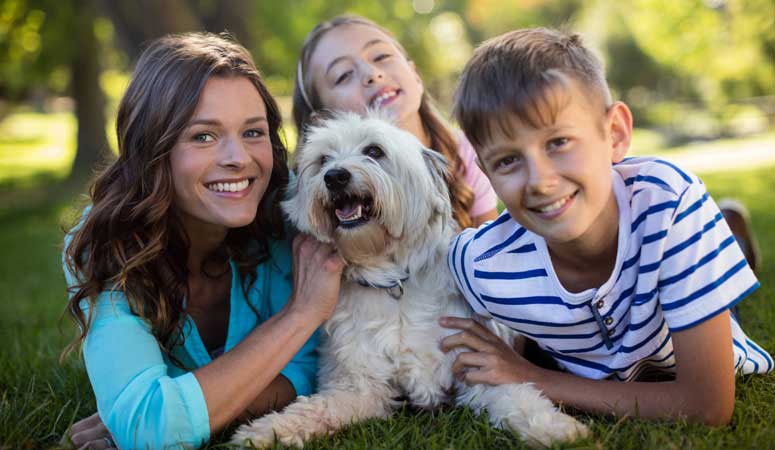 Experience life in the U.S. while living with a welcoming American family.
Sign Up
Learn More
Call Us