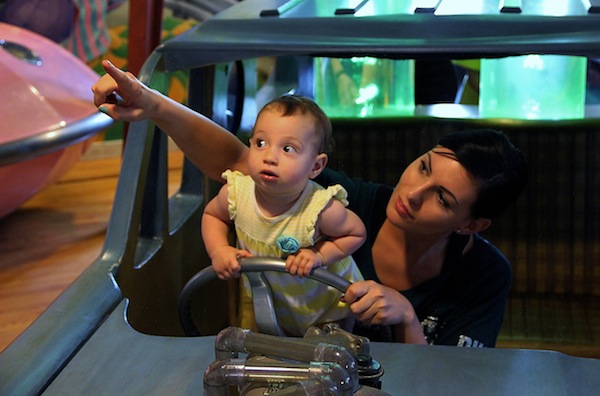 As parents, you want to know that your au pair has been screened by professionals prior to being accepted into our candidate pool. InterExchange Au Pair USA works to make sure that our au pairs are ready to become a member of your household, with the appropriate levels of child care experience, English ability, physical and mental health and a personality and character that's a fit for our program.
We've spent years developing and refining the criteria our au pairs must meet to be eligible to participate in our Au Pair USA program. Au pairs must go through a rigorous application process before joining the matching pool, including:
A local police background check
The Booraem-Flowers Psychometric test
Verification of references
A medical report
An interview in English
Our full six-step InterExchange Au Pair USA screening process:
Step 1: Getting Started
Before an au pair can begin his or her application, the au pair must first speak with one of our International Cooperators (an International Cooperator, or "IC," is the agency we work with in the au pair's home country). At this stage, the IC informs the candidate about the InterExchange Au Pair USA program in order to make sure that the person meets the initial au pair eligibility requirements. The International Cooperator asks questions about the au pair's qualifications, as well as the motivations that the au pair has for joining the program. If a candidate does not speak conversational English, does not possess a valid driver's license or fails to meet the other eligibility requirements, she or he is not invited to begin an application.
Read more about Step 1 of our rigorous screening process.
Step 2: The Application
Au pairs must begin by filling out an in-depth online application within InterExchange Passport. The application process is facilitated by the International Cooperator in the au pair's home country and overseen by InterExchange's New York team.
This comprehensive application asks questions about the au pair's family life, hobbies, interests, education background, employment history, child care experience, driving ability, host family preferences, motivation for becoming an au pair and future goals.
Read more about Step 2 of our rigorous screening process.
Step 3: The Interview and English-Language Evaluation
All au pairs will meet in-person with the InterExchange International Cooperator for an English-language evaluation and an in-person interview. All interviews are conducted one-to-one. Our au pairs are never interviewed as a group. This personal approach allows us to provide host families with a more customized, detailed and informative interview report, which is available within the au pair's application. The interview usually takes an hour for non-native English-speakers, and addresses expectations of living with and working for an American family and life abroad as an au pair.
Read more about Step 3 of our rigorous screening process.
Step 4: The Review
Once these steps have been completed, all applications undergo a thorough review by InterExchange's team in New York before being made available to our host families.
Read more about Step 4 of our rigorous screening process.
Step 5: The Host Family Interview
All of our au pairs have been screened and deemed acceptable for participation, but not every au pair is right for every family. This is why we consider the interview with your family to be a part of the screening process. Each au pair undergoes a standardized English-language evaluation during his or her application process, but only your family can decide if a particular au pair's English is sufficient for your family's needs.
Read more about Step 5 of our rigorous screening process.
Step 6: The Consular Interview
Once an au pair is matched with your family, she or he is nearly ready to embark on the au pair journey. Before your match is considered complete, the au pair must take the final step: apply for and receive the J-1 visa.
Read more about Step 6 of our rigorous screening process.
Our team is committed to making sure our au pairs are prepared to be successful with your family and are dedicated to the goals of cultural exchange. From the first inquiry to the J-1 visa stamp in their passports, au pairs put a lot of time and effort into the process of becoming an au pair, and we put a lot of time and effort into making sure that they are qualified and ready! We encourage you to read further details about our au pair screening process on our website.