---
Scheduling Your Au Pair's On and Off Time
---
2 minutes
One of the most attractive parts of hosting an au pair is the flexibility! However, it is very important to plan your au pair's schedule in advance and to respect your au pair's time off. Last minute interruptions may make it impossible to stick exactly to the planned schedule — for example, you might come home later than expected from work — but this sort of thing should be the exception, rather than the rule. It's always good to build some time into the schedule to anticipate these changes!
To help families and au pairs stay on track, we've created an Au Pair Schedule and Weekly Planner for keeping track of hours, both scheduled and worked. It's good for au pairs to have a clear idea of when they can expect to be working, as well as when they can expect to have time off. This allows them to plan ahead to work, and to schedule activities for their free time. The au pair program is a cultural exchange program, and it's important that au pairs are able to meet American people, plan trips and activities and generally make the most of the experience.
It's also important that au pairs know the difference between "on-duty" vs. "off-duty" time. It can be easy to blur the lines between the two when you are living and working in the same place, but setting that boundary is essential. For example, if the whole family, including the au pair, is watching a movie one evening, it should be clear that this is not part of the job. She is sharing and being a part of the family, and if she chooses to go up to her room, then that is fine!
Finally, when creating and following your schedule, think of your au pair and the challenges that may arise. While au pairs can work up to 45 hours per week and 10 hours per day, make sure that scheduled shifts are manageable, and that the schedule is respected. Assuring that your au pair is happy is a win-win for your family — an au pair who is happy, well-adjusted and having a good time in the U.S. is a more positive addition to your family!
Stephanie Willhide
Stephanie started her career working for a cultural exchange program that supports English language learning in Chilean public schools. She came to InterExchange's Au Pair USA program in 2013, and now works as the Web Developer.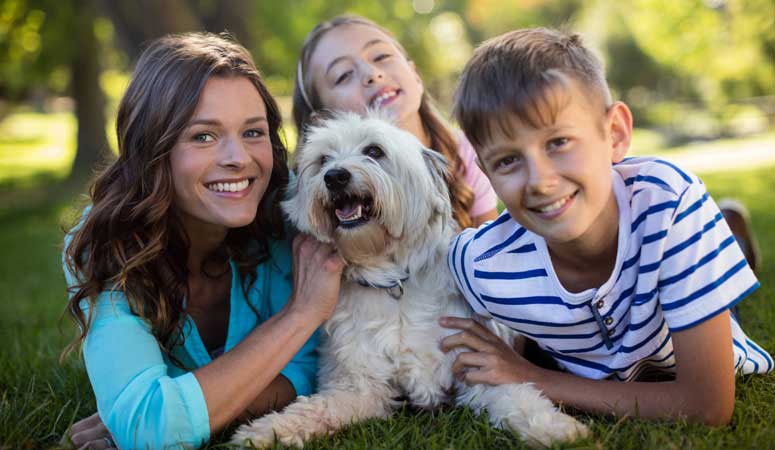 Experience life in the U.S. while living with a welcoming American family.
Sign Up
Learn More
Call Us