---
Albany, Schenectady and Berkshires Au Pairs Volunteer at Habitat for Humanity
---
2 minutes
On Saturday, September 13 2014, my cluster of InterExchange Au Pair USA au pairs, I and an American friend spent all day working in downtown Albany at two Habitat for Humanity sites. We arrived promptly at 8:00 a.m. and soon after had a check-in meeting with Mandee, the coordinator for Albany Habitat for Humanity projects. Along with several other volunteers, including a woman who is getting a home through participation in the program, which requires a commitment of 350 work hours, we then divided into two groups. Some of us went to a house being "rehabbed" and began spreading stone and gravel outside onto the soil off the back porch. It was a large pile of gravel/stone and four of us worked non-stop for a long time. Then our supervisor moved us indoors to build framing for use to sheet rock walls and we spent the rest of the day doing that.
I was happy to make a difference in someone's life. I can add 'carpenter' on my CV.
The other group went to two new homes being built and variously did many tasks: sanding the trim, filling holes in the trim, drilling holes for supporting material and putting in locks on doors, to name a few tasks. Some people hauled debris and miscellaneous to the trash pile, a necessary but commonplace job. They continued to work when it started to rain hard, but the group in the rehabbed home had to quit early as the roof still leaked and it was getting mighty unpleasant! The new houses group worked at least another hour and by that time it was quite chilly, especially for these South African au pairs!
I would say it was great opportunity to meet and talk to people from the local community and help out, do some good deed - clear our minds with some work without kids.
Things have changed a lot since I last did this project with my cluster of InterExchange Au Pair USA au pairs two years ago. This time we had a trailer to sit in and eat our lunches. Coffee and donuts were available and a water cooler and cups. We were also offered granola bars and most importantly, big smiles and assistance from the other volunteers working at both sites. One au pair has already decided to continue working with Habitat for Humanity and is in contact with Mandee.
Meeting some of the home owners was inspiring, knowing that they're not only working hard to rebuild their own homes, but the homes and lives of others. It is definitely a great project I would volunteer for again.
Nina Kryzak
Nina is the InterExchange Au Pair USA Local Coordinator for the Albany area.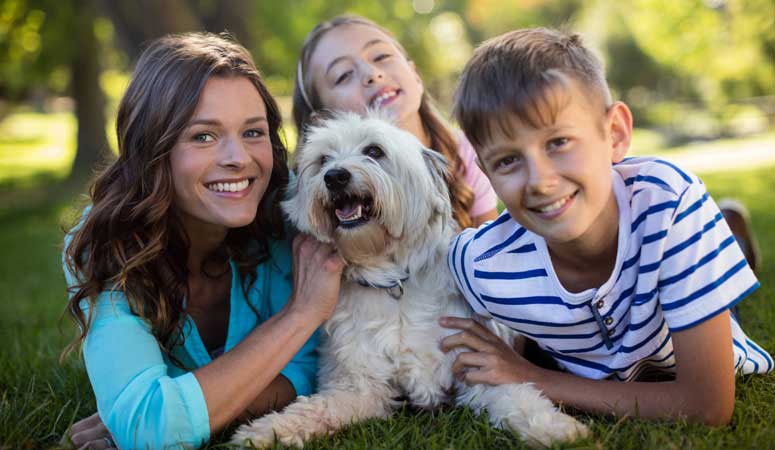 Experience life in the U.S. while living with a welcoming American family.
Sign Up
Learn More
Call Us