---
InterExchange Au Pair USA Promotes Four Local Coordinators to Regional Supervisors
---
2 minutes
Senior-Level Experience Further Improves Local Support for Host Families
InterExchange Au Pair USA is proud to announce the promotion of four exceptional Local Coordinators to the role of Regional Supervisor.
Cara Harper, Ellen Hogan, Dawn Middleton and Dina Nichols bring 35 years of combined experience as Local Coordinators to their new roles. Their leadership and tremendous in-the-field knowledge will add an additional level of support to other Local Coordinators within designated geographic areas to ensure the best quality service to the host families and au pairs who live in their communities.
"We're especially excited to promote these four employees because they've proven themselves to be excellent role models and mentors for their Local Coordinator peers throughout their time with us," says InterExchange Au Pair USA Program Director Michael McHugh. "They've demonstrated an exceptional ability to help families find au pairs who fit their lifestyles, to guide them through the cultural exchange requirements of the program and to troubleshoot and resolve problems successfully."
"These Regional Supervisors are phenomenal representatives, not just of our program, but of their communities. They regularly show how cultural exchange is integrated into the au pair-host family relationship, and will even get international au pairs and families involved in community service projects," says McHugh. "For example, Dawn Middleton organizes an Autism Speaks event every year, where affected families can discuss progress made in coping with the disorder."
Ms. Harper, the InterExchange Au Pair USA Atlanta Local Coordinator since 2010, has a master's degree in education and professional counseling and has many years of experience working with children and families.
Ms. Hogan hosted her first au pair through InterExchange Au Pair USA before joining the team in 2009.
Ms. Middleton has been the InterExchange Au Pair USA Northern New Jersey Local Coordinator since 1995.
Ms. Nichols became the San Diego Local Coordinator for InterExchange Au Pair USA in 2006 after hosting a Swedish au pair through the program.
"I love that part of my job is to help au pairs and host families learn about each other's cultures and find creative ways to integrate new practices into their daily lives," says Nichols. "In my new role, I get to be part of an even wider spectrum of people who are enjoying these experiences. By guiding the development of these special relationships, I can help influence even stronger bonds between au pairs who are excited to learn about life in an American family and the host families who are equally excited to bring new cultures and customs into their home, sometimes even going so far as to visit their au pairs' home countries."
In 2014, InterExchange Au Pair USA enjoys its 25th anniversary and celebrates Memories That Mean the World. Ms. Harper, Ms. Hogan, Ms. Middleton and Ms. Nichols have all helped create such memories during their time with the company. Dedication like theirs has made the program's consistent growth and development since 1989 possible, with eight times as many au pairs and families in the program. The diversity and interest from countries across the world has increased as well, with au pairs visiting the U.S. from 66 countries.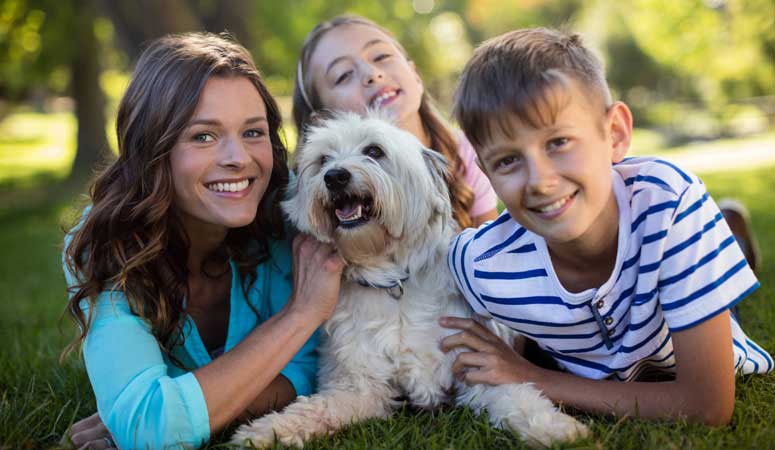 Experience life in the U.S. while living with a welcoming American family.
Sign Up
Learn More
Call Us