---
Sharing Thanksgiving With Our Au Pairs
---
2 minutes
What comes to mind when you think of Thanksgiving? Turkey and lots of delicious side dishes? Spending time with loved ones? Carrying on family traditions? These are all reasons it's my favorite holiday. And I've got a two more to add:
1. Being a host mom and Local Coordinator for InterExchange Au Pair USA has been so rewarding.
Being a host mom and Local Coordinator for InterExchange Au Pair USA has given me the opportunity to share all these wonderful things with young adults from all over the world who are celebrating this American holiday for the first time.
2. Volunteering with our au pairs and host families has been an incredible experience!
Volunteering with our au pairs and host families for Island Harvest's Turkeys and Trimmings food drive each year reminds me how generous our community is and how fortunate we all are. You can't help but feel thankful!
This year we collected donations at Pathmark in Seaford, New York. Au pairs went to work handing out flyers, asking for donations and holding signs. Host families were given a supermarket gift card to purchase donations, and many contributed above and beyond the gift card amount. One of our families filled an entire table with its donation!
During the event, we were able to discuss what Thanksgiving means in the United States, and holiday traditions that are unique within each family. I had asked our au pairs what they were thankful for in their year abroad. Here are some of their responses:
I'm thankful, because my host family always was nice to me, I could tell them anything, and when I asked something, they always tried it.
I'm thankful for the best host family.
I am really thankful that my host family had to go into a rematch, otherwise I wouldn't be here with such a great host family!!!
One thing that I'm thankful about my family is easy: they make me feel part of the family, so I feel part of the family without any hesitation. No matter what it is happening, I feel at home here. And the day when I will have to return to Spain I know that I'm going to leave part of my heart here, with this new part of my family. I think that feeling can include all others. Therefore I feel fortunate and grateful :).
At the end of the day, we packed up the car with all the food we collected and drove to the the warehouse where Island Harvest tallies and sorts it for distribution. We collected 390 pounds of food, nine frozen turkeys and one spiral ham!
So as I sit down with my family on Thanksgiving and celebrate my favorite holiday surrounded by people I love and wonderful food, I like to take a moment and remember how the efforts of our group and the generosity of our community is enabling other families to do the same.
Happy Thanksgiving!
Ellen Hogan
Ellen is the InterExchange Au Pair USA Local Coordinator for the Babylon area.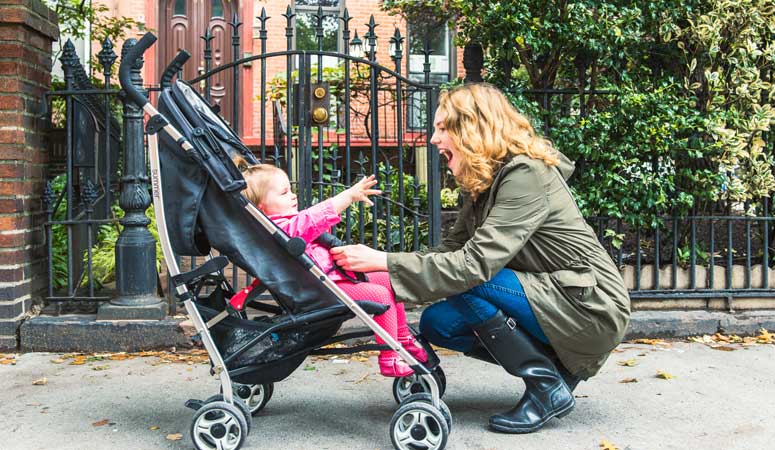 Childcare you trust and your kids love
Sign Up
Learn More
Call Us