---
Being Safe in a New Country as an Au Pair
---
2 minutes
Every time I meet new au pairs I think "how brave!"
Here they are traveling across the world to live in a new country, in a new family's home with all new customs and they may not even know a soul here. Can you imagine how scary that can be? Now think even more that they are in the New York area, a very fast-paced part of the country with all kinds of people – good and bad. They may have come from a small town and now are in for quite the change. As a Local Coordinator I treat these (mostly) young women as I would want someone to treat my own daughter if she were a stranger in a strange land. I encourage them to make new friends and go out and explore but to do it safely. I know that all of the au pairs through InterExchange Au Pair USA are strong and brave and well equipped – they have gone through many trainings and have a great support system, but sometimes being reminded of how to be safe and make good decisions can mean everything.
Yesterday at our monthly cluster meeting we brought in a Suffolk County Deputy Sheriff to speak to our young women about how to be safe and how to meet people in a safe way.
Many of these young women come here and look to meet new people, as they should – the only way to really experience the country and culture is to meet people and explore. We encourage them to get together with the other au pairs in our cluster and to meet people through classes. Yet, many also turn to online communities and even online dating. Our impressive speaker reminded the au pairs that the people they meet online are not always who they say they are and it is important to be very careful. He spoke to them about meeting any new people in a public place, hopefully with a group and being sure that another friend knows where you are and whom you are with. He cautioned the girls to never bring anyone back to the host family home and to never give out personal information.
I was very impressed to see how all of the au pairs really took this information to heart. Many asked valuable questions and learned all kinds of things to look out for. They learned how ask for help from the right people, how to be safe and aware of all of your surroundings and most importantly how to trust your instincts – if it feels unsafe – don't do it! Better to be safe than sorry.
I personally feel much better knowing that all of my au pairs are sent back to their host family homes with a little more knowledge on how to explore our wonderful cities and communities in a safe manner.
Jill DeMarco
Jill is the InterExchange Au Pair USA Local Coordinator for the North Shore of Long Island.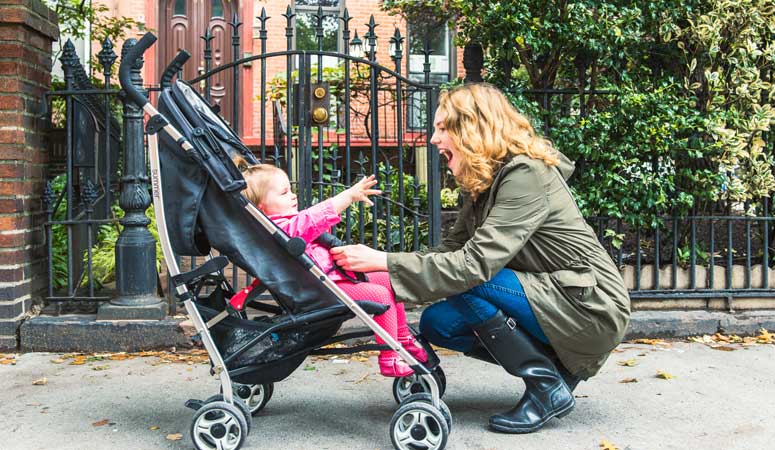 Childcare you trust and your kids love
Sign Up
Learn More
Call Us