---
Discover Raleigh and Beyond!
---
4 minutes
I'm Bored. There's Nothing To Do. What's Going On? … Do you dislike hearing these words as much as I do? One reason they make me cringe is that "Nothing to do" is not true–at least for those of us fortunate enough to call the greater Raleigh and North Carolina Triangle area home.
One of my favorite parts of being the Raleigh Local Coordinator for InterExchange Au Pair USA is being a "Cultural Guide" to introduce au pairs and Host Families to activities and cultural opportunities in the greater Raleigh area. I do my best to take that role seriously, and am always on the lookout for new and exciting places and activities to explore. InterExchange Au Pair USA is a non-profit organization committed to Cultural Exchange and International Understanding. Au pairs come to live with Host Families in the Raleigh area, provide up to 45 hours a week of childcare, and make memories that last a lifetime. InterExchange creates opportunities for au pairs from about 40 countries around the world and Host Families in the greater Raleigh and Chapel Hill-Durham areas to experience life-changing international cultural exchange opportunities.
In order to help you find out what is going on in the NC Triangle and beyond, I thought it would be helpful to create a database of links. The sites listed below are ones I've discovered over the past few years. There are so many resources to learn about Raleigh area opportunities. What are your favorite resources for community activities? If you know of a resources I have neglected to mention, please let me know at SMiller@LC.InterExchange.org and I'll add it to this list!
Children and Family Activities
Carolina Parent offers monthly free magazines, websites, emails, and more. They also publish the GPS: GO. Play. See. Annual event guide, Camp Directories,  School Resources, and more. You can find their magazines and regional resource guides in the "Free Magazine Rack" near most grocery store entrances.
Macaroni Kid offers both a website and weekly email list for subscribers. We have two editions in this area: North Raleigh and South Raleigh/Cary/Apex/Holly Springs. Click on "Subscribe" in the Menu bar to receive the free emails with activities, events, and crafts.
Mom in Chapel Hill is a blog focused on activities in and around Chapel Hill, Durham, and Raleigh. They sent out a free monthly newsletter of events and activities.
Social Butterflies is a website and free monthly email with activities and events for the whole family.Click on "Subscribe" in the menu to sign up for the emails.
The Stir Crazy mom's Guide to Durham explores life in the Bull City and reviews things to do, places to go, and restaurants to try.  
Raleigh & Triangle Area Resources
The Downtowner Magazine features Raleigh downtown events and more.
Go Downtown Raleigh offers an events calendar, First Friday details, and many more details about the best ways to experience life in downtown Raleigh.
The Greater Raleigh Chamber of Commerce has a full listing of events in the area. They also have a Visit Raleigh Blog with articles about current events and activity ideas.
Indy Weekly is a local weekly newspaper that offers great online content as well. Be sure to check out their Special Publications for the Focus: Guide to All Things Triangle and Eats: Guide to Dining in the Triangle magazines!
The News and Observer newspaper offers Triangle.com for all the latest in event details.
Offline Weekender offers ideas for the Raleigh area for dates, events, and hidden gems to help you "avoid average weekends." Sign up for a free account and choose the Raleigh area to get their free weekly emails.
Join the RDU Baton Photo Relay and share your Instagram photos of life in the Triangle.
Looking for a local merchant to support and shop local? Check out the Shop Local Raleigh site for lots of ideas.
The Triangle Food Blog posts weekly updates on the latest Restaurant news and Friday Fun Facts.
Triangle Localista encourages you to eat, play, and shop local by discovering local businesses, restaurants, and opportunities in the Triangle.
WRAL TV offers the Out and About section on their website. It includes "This Week's Best Bets" and local events. They also have Go Ask Mom that includes park and event reviews.  
Go Explore North Carolina
The Hinds Sight Blog features travel and restaurants in and around NC and beyond.
The NC Department of Cultural Resources website includes our state's art, music, and history.
Our State, the premiere print NC Magazine, offers an online events calendar, and sends out weekly emails about the upcoming Weekend events in NC. Sign up for the newsletter. They also offer Carolina Culture, Good Food, and NC Travel emails among their options.
Out About NC features travel writers from all over the state. Tag your NC Travel Photos with #OutAboutNC to be featured on her blog. Want to write for the blog about your travels in NC? See the main page for details.
WRAL's Tarheel Traveler video segments introduce you to places off the beaten path and human interest stories that help show why the people of NC are great! You might just find your next vacation destination here.
Today's NC features local restaurants, businesses, travel and events from the Triangle and beyond.
The Visit NC Website is the official travel and tourism website for the state. It includes a Calendar of Events, Travel Deals, Places to Stay, and more. Looking for a Trip Idea? Check out their suggestions.
Coupons, Deals, and Ways to Save
Looking for ways to save money while having fun? Most of these sites send out emails with their current deals, so sign up to get the deals delivered to your inbox. Check out these local coupon and deal sites that cover the Raleigh and Triangle area:
Suzanne Miller
Suzanne is the InterExchange Au Pair USA Local Coordinator for Raleigh, North Carolina.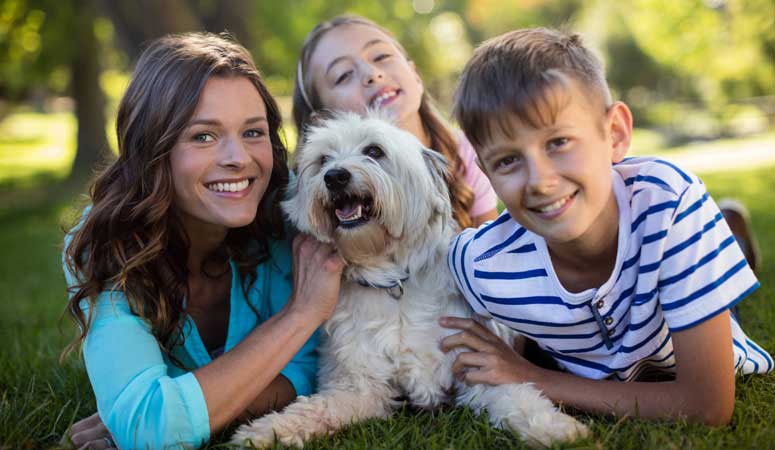 Experience life in the U.S. while living with a welcoming American family.
Sign Up
Learn More
Call Us