---
InterExchange Au Pair USA South Bay at Ronald McDonald House
---
1 minute
Giving Back in Palo Alto
It has become our yearly tradition to give back and help where we can. A very popular charity amongst the au pairs is the Ronald McDonald House in Palo Alto, California.
The Ronald McDonald House creates a home-away-from-home and supportive community for families of children with life-threatening illnesses receiving specialized treatment at local hospitals.
As our February Cluster Meeting, the InterExchange Au Pair USA South Bay Cluster decided to cook lunch for the residents. As a team, the girls came up with delicious recipes for main courses and desserts. They decided on spaghetti with their "secret" tomato sauce and Ghiradelli brownies with ice cream.
After creating a groceries list we divided the group in two teams and went shopping. This was a great cultural experience for them. Some of the newer au pairs hadn't been to grocery stores yet. The girls had a lot of fun browsing the aisles for the needed ingredients.
The cooking was just as much fun. Half of the group prepared the mouthwatering Ghirardelli chocolate brownie mixture. As soon as this mixture went in the oven people came down and asked what that amazing smell was. The children were so excited.
In the meantime many pots of pasta were prepared the the secret sauce infused the kitchen. The lunch was a total success. About 40 people enjoyed the lunch prepared by our au pairs!
Our au pairs were very satisfied to have done something very special for families in need and I, as their Local Coordinator, was left very proud of how they were so excited about the event and how they planned and prepared the lunch!
Julia Jakkaraju
Julia is the InterExchange Au Pair USA Local Coordinator for the San Jose area.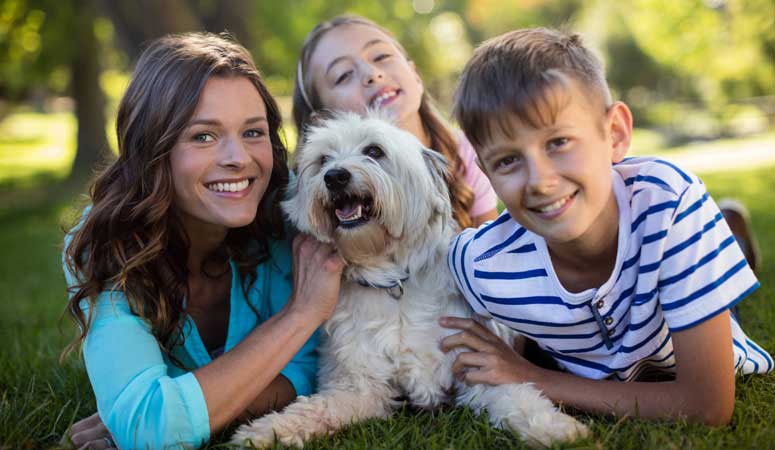 Experience life in the U.S. while living with a welcoming American family.
Sign Up
Learn More
Call Us