---
InterExchange Au Pair USA San Diego Supports Feeding America
---
1 minute
Each month our San Diego cluster of au pairs meets to continue training and enjoy all that San Diego has to offer. However, at least two times per year we volunteer to support a local or national organization that is based here in San Diego. This year, for our March meeting, InterExchange Au Pair USA San Diego au pairs, I (the San Diego Local Coordinator), my children and two host families took part in our first volunteer meeting of 2015. We joined together with Feeding America San Diego to help sort, clean, bag and box foods in preparation for delivery. Feeding America helps feed more than 480,000 hungry children, families and seniors every year.
This was such a rewarding experience for all that volunteered. Feeding America allows children ages six years or older to volunteer with adult supervision and the children that joined us for this event really had a great time in addition to learning how to give back to the community. One of our au pairs even shared that she loved to participate in this type of cluster meeting because they don't have as much access to an opportunity like this in her home country. She said she felt like she really was adding to her cultural experience by getting to see one way that Americans help other Americans. All the au pairs wanted to know what our next volunteer event would be.
Feeding America is always looking for volunteers and has opportunities six days per week to help in its warehouse located in the Sorrento Valley area. In addition to volunteer opportunities, they are also always looking for food and fund donations to support their programs.
We are looking forward to more volunteer opportunities with Feeding America in the future and building a relationship with them throughout the years.
Dina Nichols
Dina is the InterExchange Au Pair USA Local Coordinator for the San Diego area.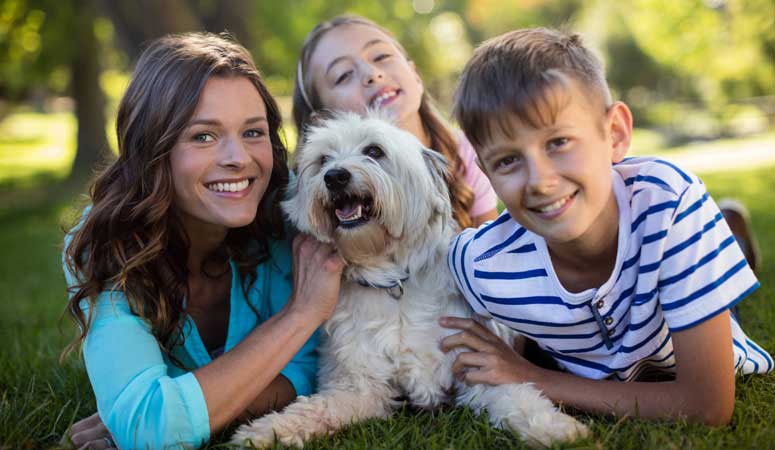 Experience life in the U.S. while living with a welcoming American family.
Sign Up
Learn More
Call Us