---
Cell Use - Is it Costing You?
---
4 minutes
Think of the places you play/stay/go with your host-family's kids. . . Is your cell phone/ipad/tablet always with you? How often are you checking or using it? For what? Is that the best choice in that setting? Sometimes yes. . . A discussion topic at our recent cluster (au pair) group meeting was "cell/tablet use-is it helping or hurting us?"  
We started with a brief, anonymous survey which confirmed that today's au pairs (like most of their young adult peers) have almost constant access to their cell or wireless devices, even if they aren't using them continuously. Some examples when they might be away from their phones were "only when showering," "sometimes when sleeping," "when putting the kids to nap" and "when preparing food for the children." We also discussed the benefits of having cell/internet access in different settings – especially for navigation or safety. But mostly it was a conversation about how/when/where it might benefit them and their host family and children to LIMIT their use and access, and WHY. Our two main categories were safety and relationships.
We agreed that there were places or ways where cell use might HURT safety, when caring for children: Driving, parking, bathing, walks, parks, posting photos and more.
There are also ways that internet/cell access could HELP increase safety: GPS, contact info, emergency calls, photos after incident or car accident and more.
A common mistake with cell/tablet use is thinking that we are more aware of our surroundings while "plugged in" than we really are. Numerous studies prove that distracted driving (with texting or varied smart phone use) is comparable or worse than drunk driving. Research from the NHTSA, linked here, and VTech shows that:
Nearly one in five crashes with injuries (17% in 2011) involved distracted driving.
Drivers in their 20s make up 27% of distracted drivers in fatal crashes.
Using hand-held devices while driving increases your chance of crashes by three times!
Average text time (on a freeway) is like traveling the length of a football field blindfolded.
Watch a commercial and download a pledge to NOT text and drive. More info at end.
But, even if you are wise to put your cell away (and out of reach), when driving, and out of the room (or at least eyesight) when playing with kids, its presence alone can strain family relationships - both with children and host parents. That was our second topic.
I hear from many host parents that they are concerned about their au pair's overuse of cell phones during work hours but haven't known how to monitor it or bring it up for discussion. An insightful and yet discouraged host mom shared recently, "You know, I think my kids would listen to her [their au pair] better and act up less if she would just talk with them more when playing, instead of messing with her phone." A mature au pair said during our discussion: "I bet I could put my phone away more at family dinners – it would show I want to spend time with them."
I shared with our au pairs that of all the transitions in our local group last year at least half were due (at least in part) to excessive phone/tablet use – and 2/3rds of those au pairs returned home without finishing the program (at their own expense). So it is a common, yet trust-breaking, situation.
How can things improve? Some au pairs mentioned that they use their phones to stay in contact with their host parents during the day, bridging the gap when they are away from their children with updates and/or pictures. In return, the parents can be in touch about schedule changes, food items and other needs.
Our anonymous survey showed our current au pairs were mostly using their phones for: texts - 92%, pics - 30%, calls - 25%, Facebook - 10%, other online - 20% and HF contacts - 20%.
But the frequency was not as much as I expected. Au pairs reported using their phones/iPads from as little as one time per half hour (35%), two times (25%), three times (20%) four to five times (10%) and six or more times (10%). Most reported using the "same amount as peers" (95%), but some "much less than peers" (5%).
So – there IS room for improvement. I encourage you to sit down together and talk about what IS acceptable and expected. When and how cell/tablet use is permitted. If it was covered in the Home Orientation (as it is in NYC Orientation and Training), maybe it is time for a review. If it wasn't covered before, a good assessment and agreement could likely make everyone feel safer and trusted moving forward. The goal is safe happy kids and a great year - which we all want. Take care!
Distracted driving links:
www.distraction.gov Centers for Disease Control/ Motor Vehicle Safety Virginia Tech cell study APRIL is distracted driving awareness month. See 2014's promo video & links.
Tauryn Beeman
Tauryn is the InterExchange Au Pair USA Local Coordinator for the Seattle area.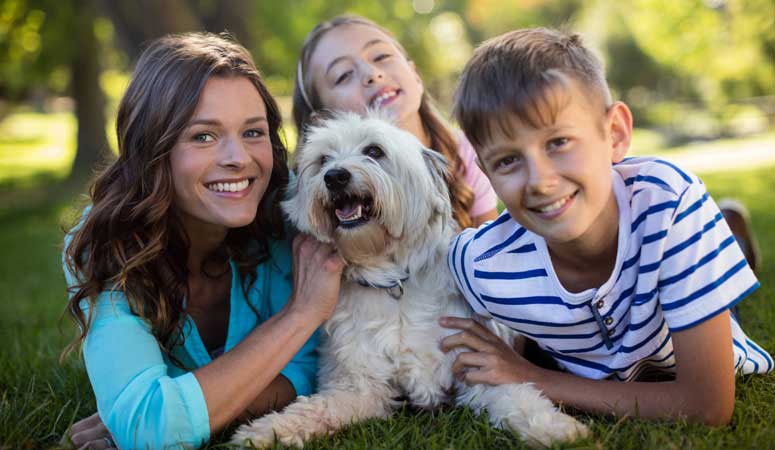 Experience life in the U.S. while living with a welcoming American family.
Sign Up
Learn More
Call Us