---
Westchester Au Pair Volunteers at World Languages Week
---
2 minutes
Learning with Marta
Marta from Gdynia, Poland, an au pair with InterExchange Au Pair USA, volunteered to teach Polish for World Languages Week at an independent school in Greenwich, Connecticut. She met the fourth and fifth grade girls during their lunch hour in the school cafeteria. One of Marta's host children was among the group.
Marta prepared a large red poster with white letters, the colors of the Polish flag, where the students could write down a word or phrase they wanted her to translate to Polish.
The poster was a wonderful way to engage the girls. They asked Marta to translate words such as ice cream (lody), cookies (ciastka) and puppies (szczeniaki). They also had questions about their names and movie titles. Marta taught them some Polish words and popular phrases. Each girl received a little card that Marta prepared in advance with the words or phrases, along with the translation and pronunciation to practice at home.
Polish words:
Dzień Dobry - [jean dough-bree] - Good Morning
Dobranoc - [doh-brah-nots] - Good Night
Cześć - [Cheshch] - Hi
Do widzenia - [d-oh vee-denia] - Goodbye
Papa -  [papa] - Bye-bye
Tak - [t-ah-k] - Yes
Nie - [nee-eh] - No/Not
Dobrze - [doug-bshe] - Good/Fine/OK
Dziękuję - [Jen koo yeh] - Thank you
Przepraszam - [psheh-prasham] - I'm sorry
The students were very interested in speaking Polish and eager to learn. Marta had a great time at the school sharing her culture with the students.
One of the most important goals of World Languages Week is to help open the girls' minds and eyes to the richness, beauty, and importance of other languages and cultures.
Marta arrived in New York City on August 4, 2014 and after a five-day Orientation and Training, she joined her host family in Purchase. She has had the opportunity to improve her English, experience holidays, travel with her family, learn our culture, and share hers. Marta's host family has welcomed seven au pairs into its home; some au pairs extended their stay beyond their first program year. The au pairs have experienced our culture, seen the beauty of the Hudson Valley in Westchester County and in different areas of the USA with their family. They have created many memories that mean the world!
Ileen Kodish
Ileen is the InterExchange Au Pair USA Local Coordinator for the Lower Westchester, Bronx County, and Riverdale, New York area.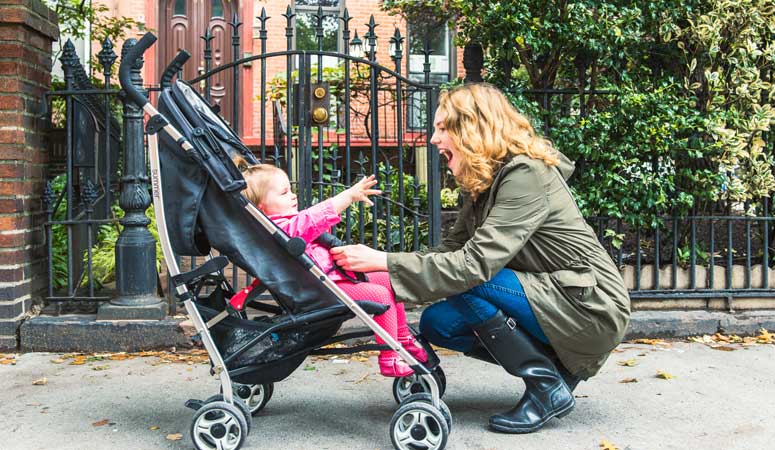 Childcare you trust and your kids love
Sign Up
Learn More
Call Us