---
Au Pair Reminders - Spring Safety Tips
---
1 minute
April showers bring May flowers … but April also brings the kids outdoors.
Au pairs have had a long winter this year with very cold temperatures, ice, and snow. They have also had long days stuck inside and have had to be very creative in finding ways to keep the kids occupied. Well, it's now a new season with the sun, warmth, and outdoor play. Here are a few reminders to keep everyone safe and happy:
Protect the children and yourself with sunscreen. Even if it doesn't appear to be too sunny, children can still suffer harmful effects from the sun. Ask your host parents what products they would like you to use.

Consider safety when choosing an activity. Make sure the kids have the right footwear that covers and protects their feet. Always place properly fitted safety helmets on them when riding a bike, rollerblading or skateboarding, and use knee and elbow pads when playing certain sports.

Ride bikes, scooters, and skateboards only on smooth, paved surfaces and only ride during daylight hours.

Learn and teach children the proper hand signals while biking and use them when you turn or stop.

Teach the kids how to come to a complete stop before entering a driveway, street path, or sidewalk. Show them how to look left, right, and left again for bikes, cars or pedestrians heading your way.

Whether you are walking or riding, show by example the correct way to cross a street.

Some playgrounds may not have been cleaned up yet so it is your responsibility to check the equipment before allowing the children to play. Make sure there is nothing harmful in the way or at the landing spots.

Everyone should stay hydrated. Au pairs should carry a backpack with water, snacks, bandages, wipes, sunscreen, crushable ice packs, and a charged cellphone.
Dawn Middleton
Dawn is the InterExchange Au Pair USA Local Coordinator for the Northern New Jersey area.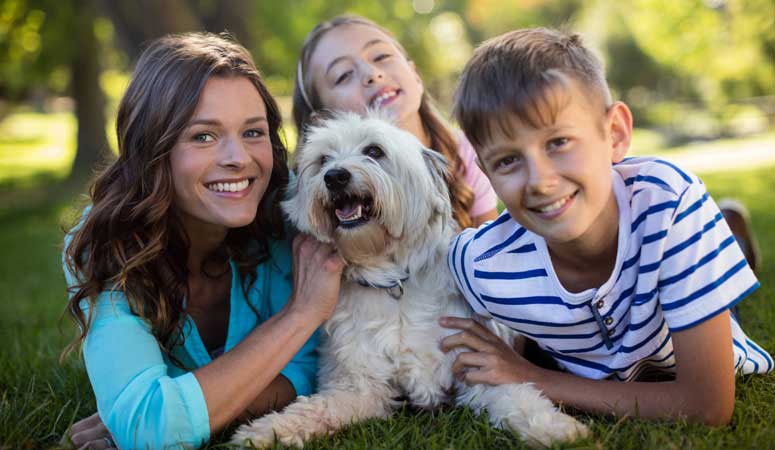 Experience life in the U.S. while living with a welcoming American family.
Sign Up
Learn More
Call Us