---
A Challenging Cluster Event for Northern New Jersey Au Pairs!
---
2 minutes
"Life is either a daring adventure or nothing at all."
― Helen Keller, The Open Door 
The Northern New Jersey InterExchange Au Pair USA cluster recently held an event at New Jersey Rock Gym located in Fairfield, New Jersey.
It has been a long, cold winter and everyone agreed that participating in an indoor physical activity would be beneficial in so many ways. What no one realized is that besides all of the health and fun aspects, there were au pairs that challenged themselves personally both physically and mentally.
There were numerous au pairs that had never challenged themselves in this way and were not sure they could climb a wall.
Even though they were safe in a harness with the help of an experienced belayer, they were uncertain of their abilities. As I watched and photographed different au pairs, my thoughts were racing. Some of them were confident in their abilities and were able to scramble to the top of the wall without any hesitation. A few of them climbed a few feet and struggled with whether or not they should proceed. The au pairs waiting at the bottom were encouraging each other to continue. They reassured each other that they could do this and that they were safe.
This outing proved to all members of the group that they can overcome a challenge and that they can go out of their comfort zone and succeed.
This adventure can be compared to the daily challenges of being an au pair. Some can just go through their days without any bumps in the road. Others have to make decisions that they are not sure of. There are au pairs that get frustrated, feel homesick, laugh it off, or find a friend to confide in. Most of the group understands that with encouragement and support, feeling that there are people that care, knowing that even if they fall, they will be fine. Having support is an important part of being an au pair. They want to be respected and validated and shown that they are doing a good job.
Many au pairs arrive here in the United States concerned that they will be alone and have no where to turn to. They are new to a country, a culture, a family, and life. They are relieved to find that from the minute they start their Orientation and Training in New York City with InterExchange Au Pair USA, they have people surrounding them with guidance and understanding. They complete their program and find that they do in fact have a family waiting for them and a Local Coordinator with them all the way. Soon after they have new friends and they do feel connected and confident in their new life.
This may have been another cluster event, but these events really mean so much more!
Dawn Middleton
Dawn is the InterExchange Au Pair USA Local Coordinator for the Northern New Jersey area.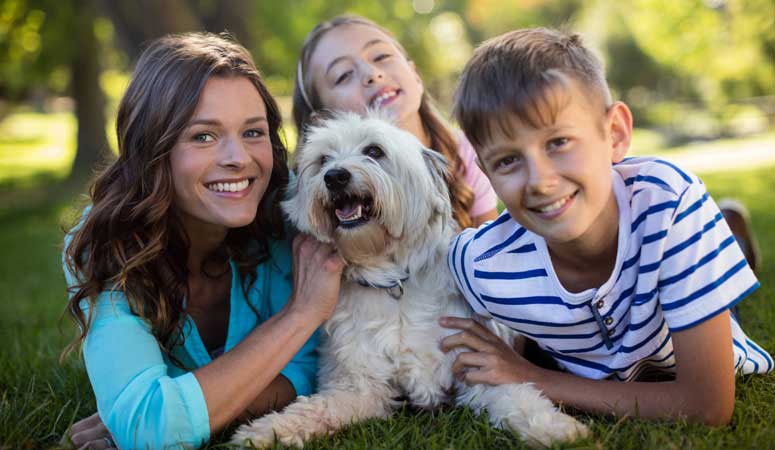 Experience life in the U.S. while living with a welcoming American family.
Sign Up
Learn More
Call Us