---
Featured Au Pair: Elanor From the U.K.
---
2 minutes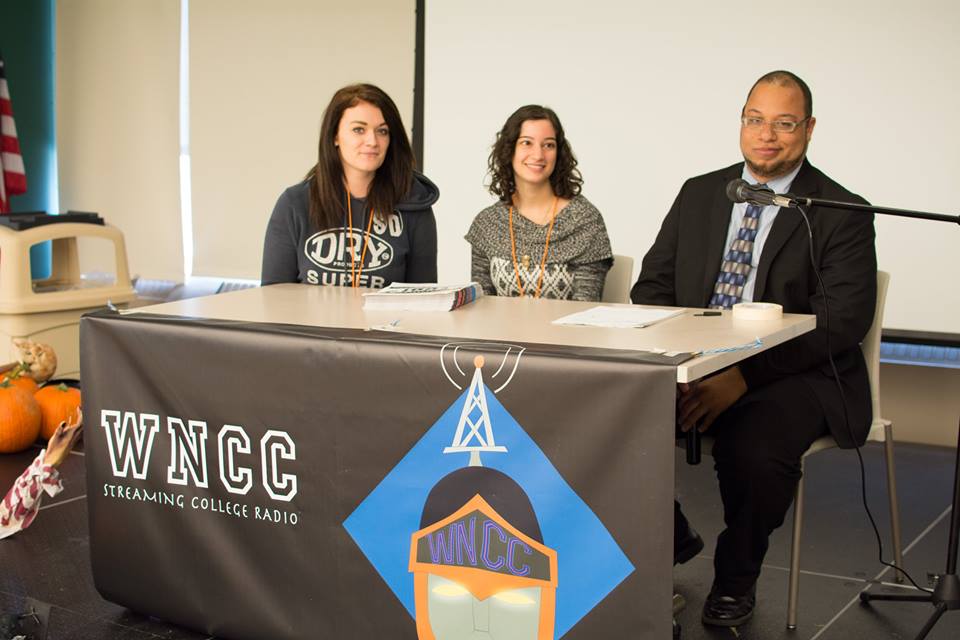 Elanor (left) and her college newspaper's editor being interviewed by Northampton Community College's radio station.
Elanor is finishing up her second year with InterExchange Au Pair USA as an au pair in Allentown, Pennsylvania. Originally from the U.K., she has shared her culture with others in the U.S. by regularly cooking British food for her host family. She has also shared a lot of British literature, TV and movies with the friends she has met here.
Elanor took a range of classes at Northampton Community College, including Creative Writing, World Geography and Sociology. In fall 2014 she was made Social Media Editor of the college newspaper, managed all their online accounts and contributed written content to the print and online editions of the paper. By the time her program ends, she will have 24 credits completed, which she will be able to transfer to universities in the U.K. when she goes home!
Both of Elanor's host parents work in the airline industry, and Elanor has traveled with them to Australia, Scotland, England and all around the U.S. During her time in the States, she and her host child have participated in two charity runs, one for an autism charity and one for a local charity in Allentown.
"I have definitely grown up a lot in the last few years since becoming an au pair with InterExchange," Elanor says. "I have learned a lot from my host family and I have been very fortunate to travel all over the world with them, and I am very grateful for everything they have done for me. My host family and I will stay in contact when I return home in May, and we are already planning visits for the end of this year. My host kid has become like my little sister."
We wish Elanor well on all of her future endeavors!
Follow these links to learn more about becoming an au pair or hosting an au pair with InterExchange Au Pair USA!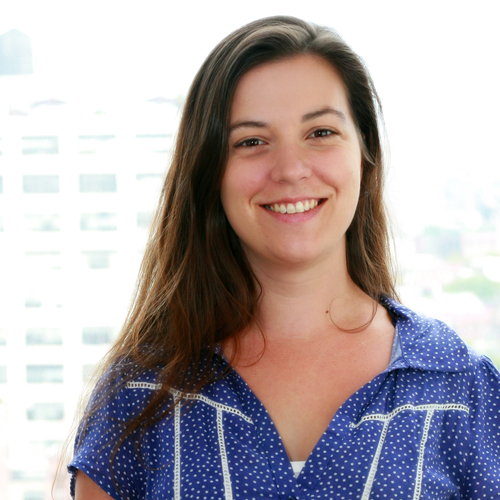 Kate Ferrin
Kate Ferrin spent over ten years globetrotting doing a variety of things - studying in Hungary, housekeeping in Spain, marketing in Holland, teaching in Thailand, and more. After working for an intercultural youth exchange program in Chile, she came to New York and InterExchange in 2010 and is currently the Au Pair USA Participant Services Manager.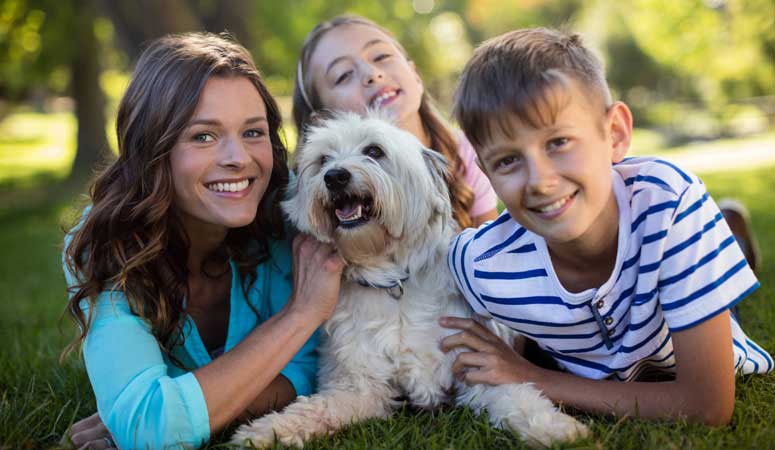 Experience life in the U.S. while living with a welcoming American family.
Sign Up
Learn More
Call Us